Gallery of Completed Work
The photographs below document recent work in chronological order.
---
Gibson Style L-00 2022
This guitar features figured Honduran Mahogany back and sides with a Torrefied Sitka Spruce top.
The model is based on a 1937 Gibson 14 fret L-00. The "firestripe" pickguard is by Holter Pickguards.
The pyramid bridge is not a Gibson style feature, but was chosen by the customer.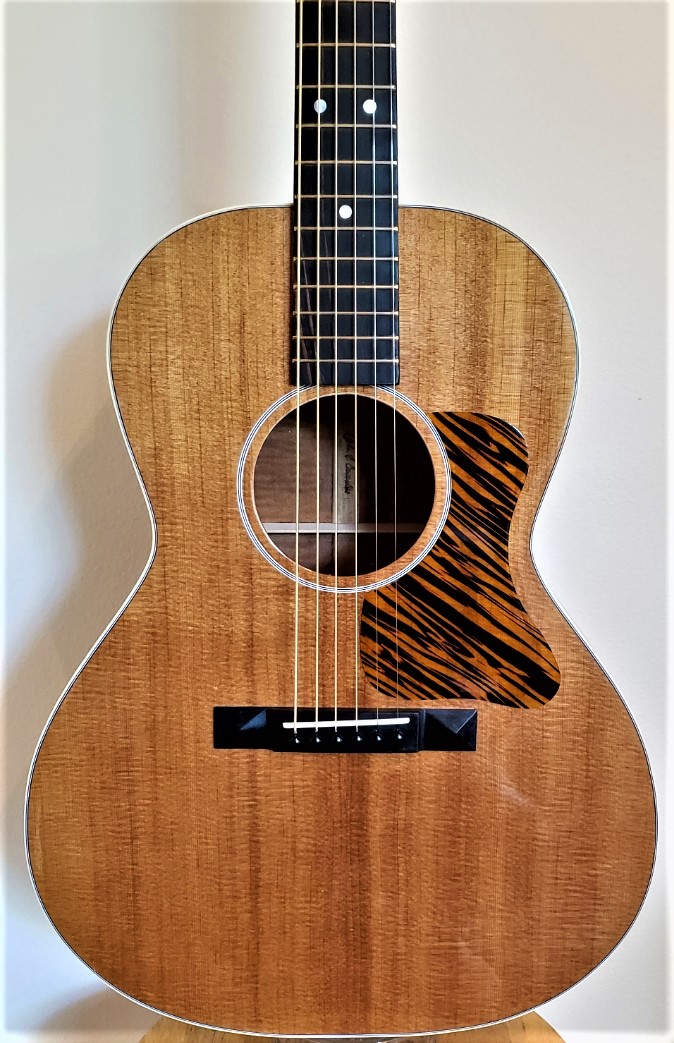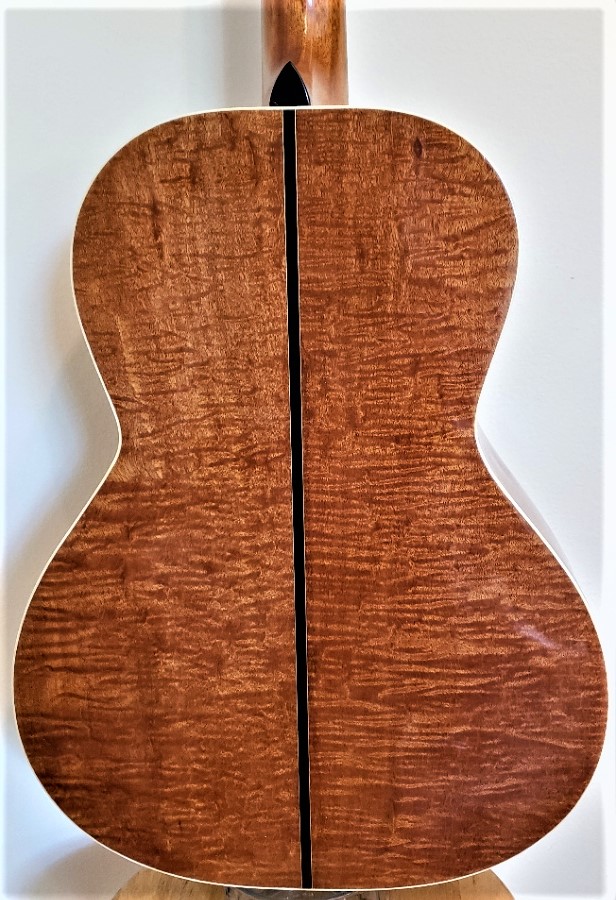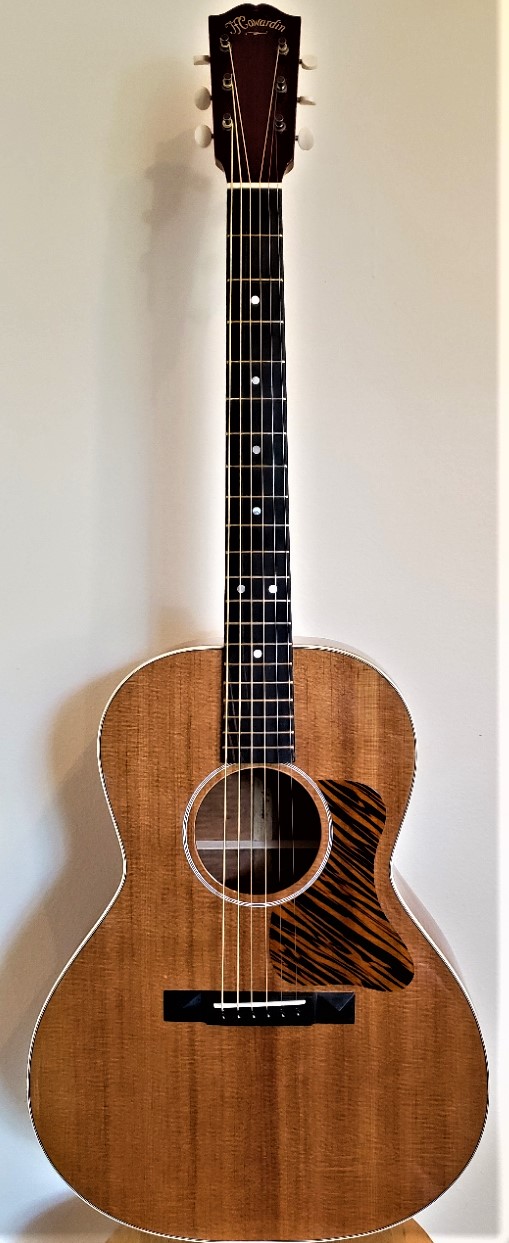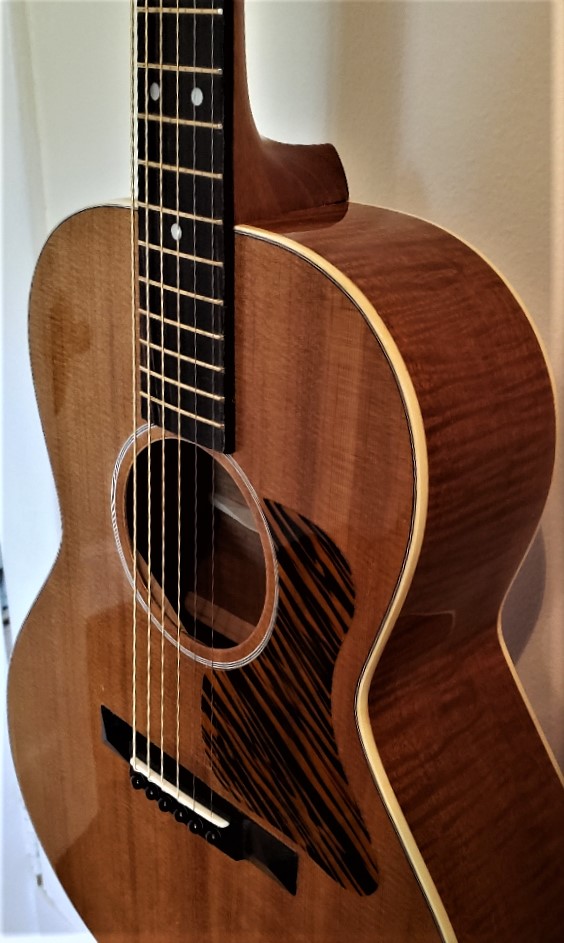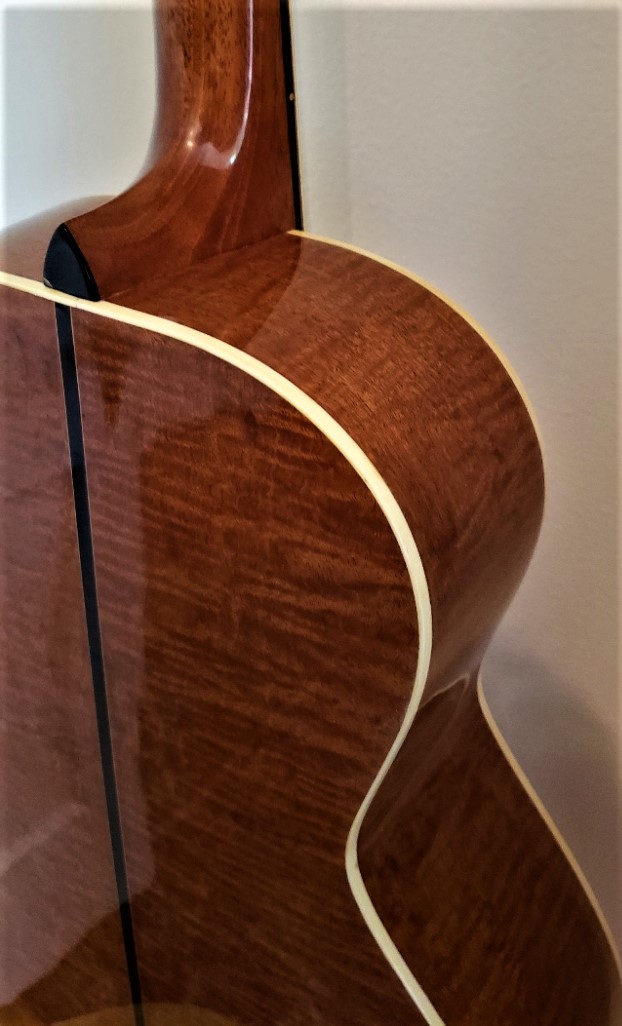 ---
0000-42 (M style) Guitar   2022
Cocobolo Rosewood Carpathian Spruce
Abalone top trim with curly maple binding. Custom peghead inlay.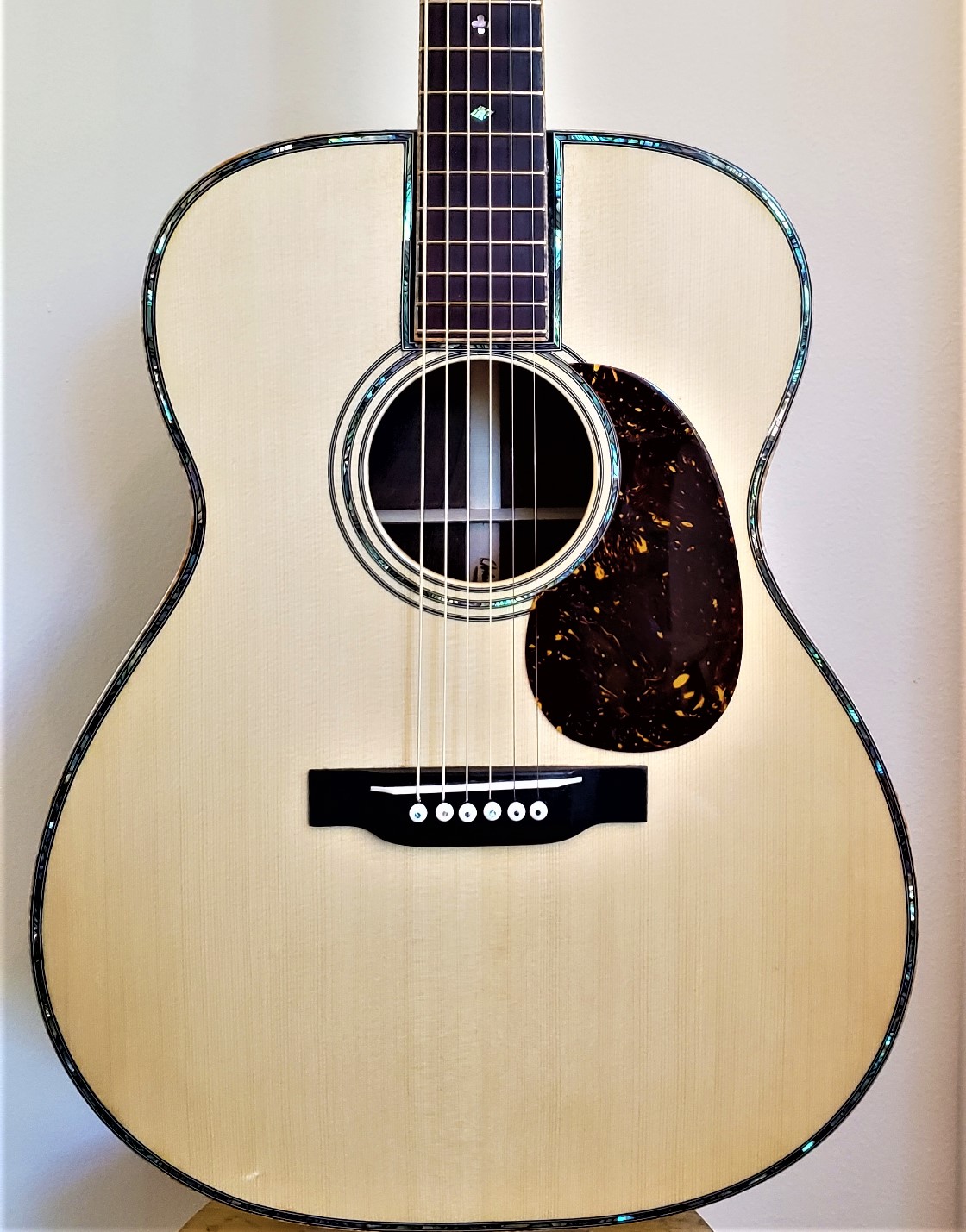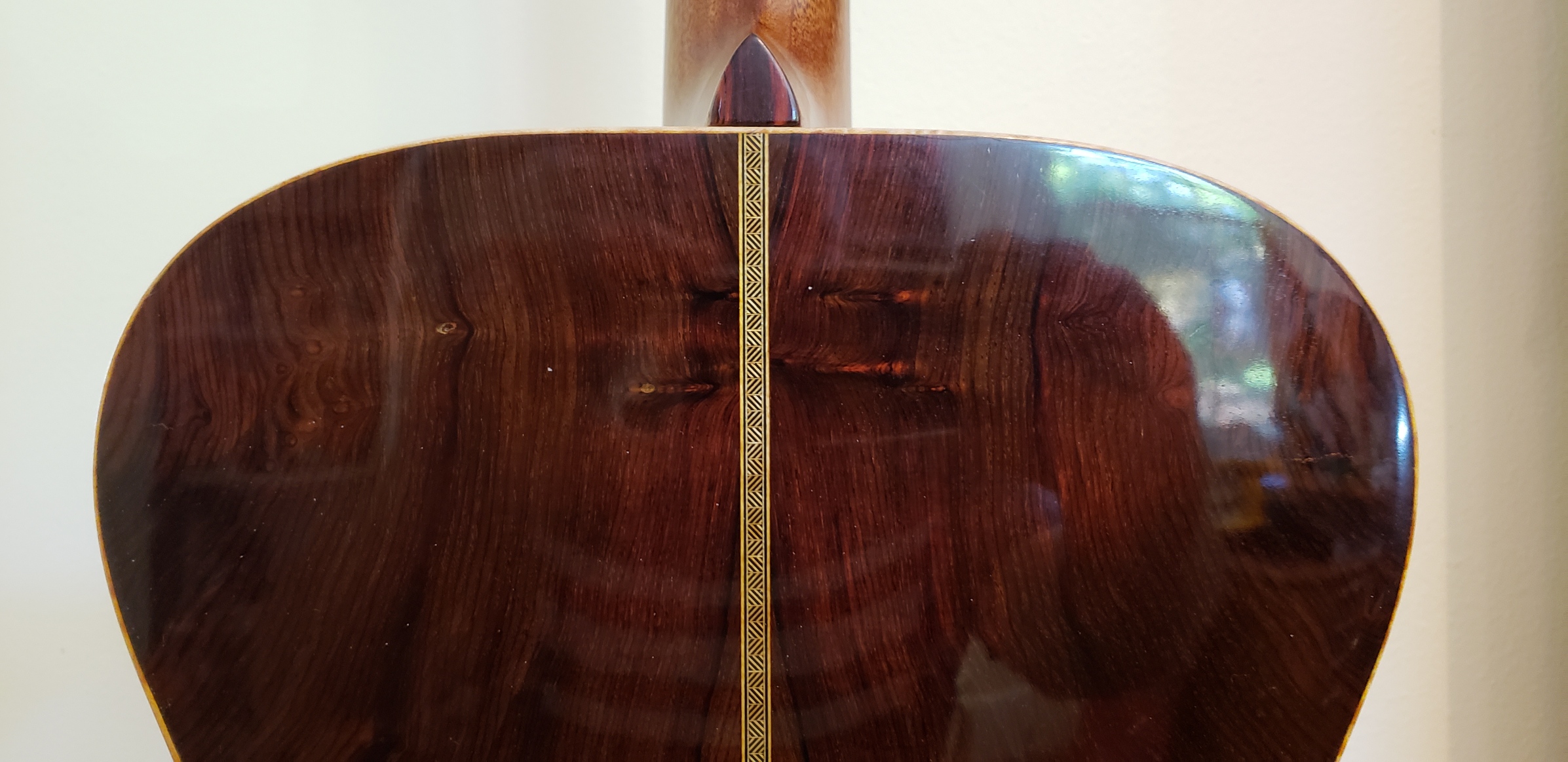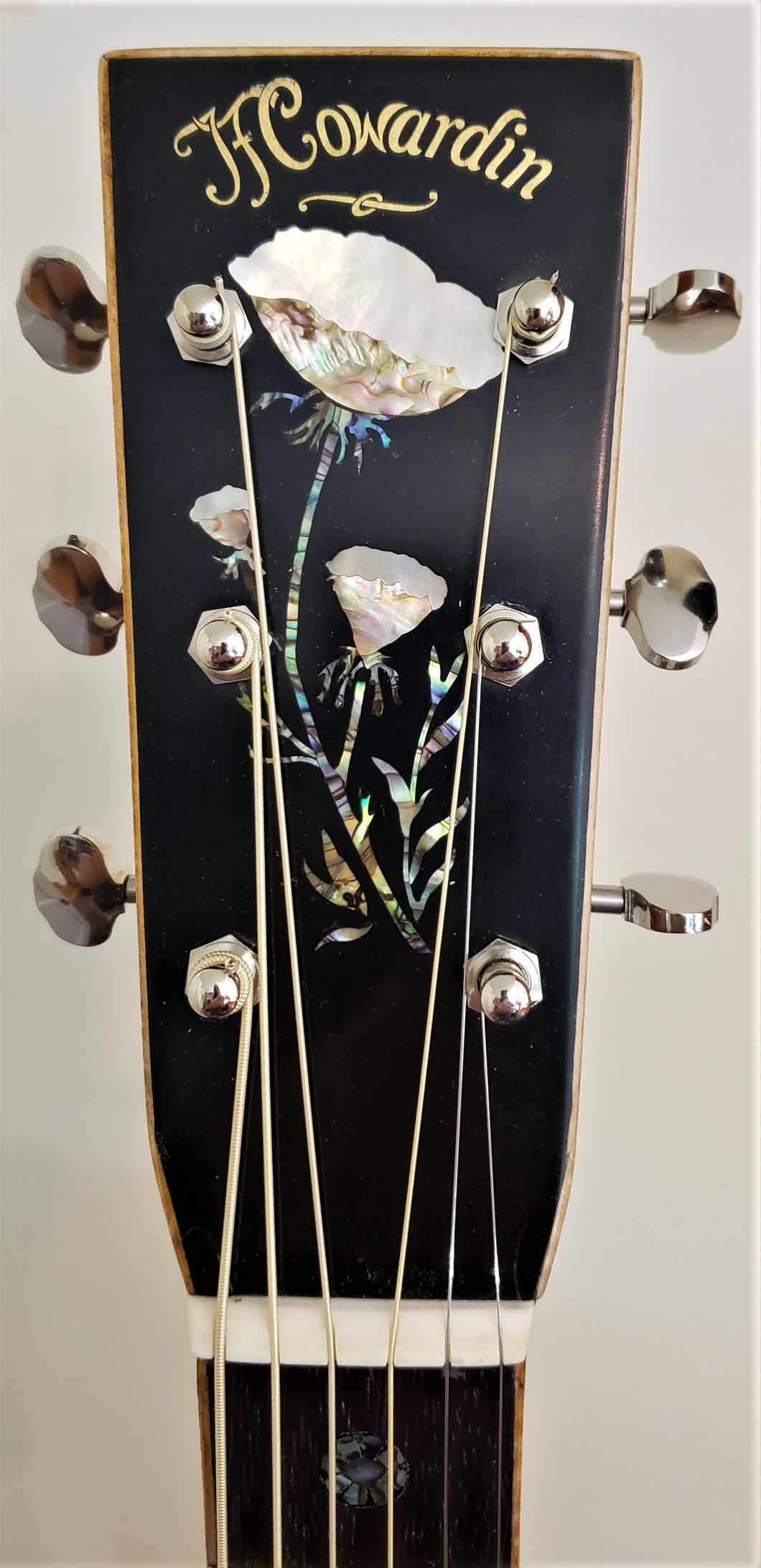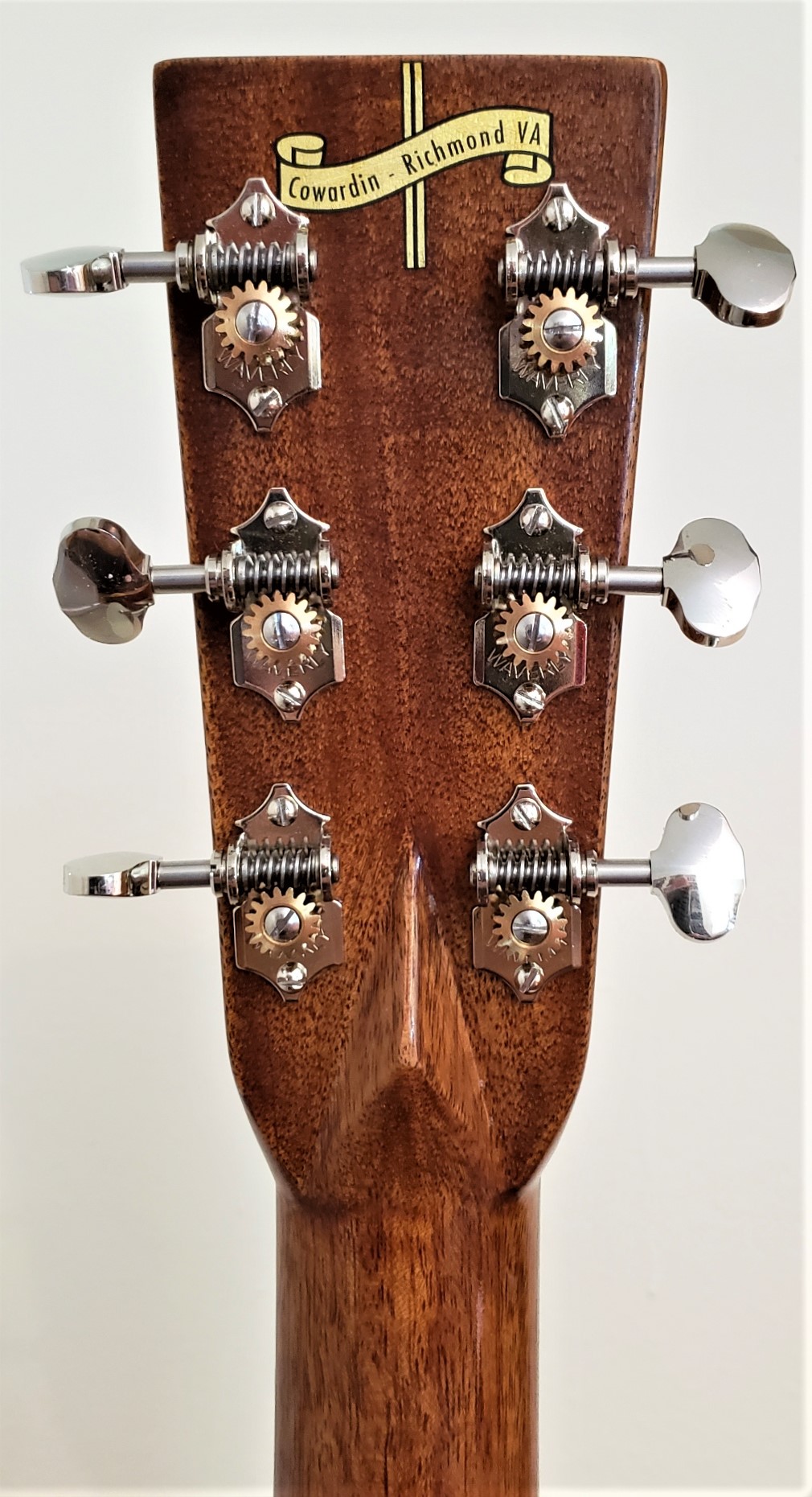 ---
Martin Style 000 Orchestra Model     2022

Brazilian Rosewood. Torrefied Red (Adirondack) Spruce top.

Tortoise celluloid binding. Brazilian Rosewood peghead veneer.
Neck profile after the owner's 1938 Martin 000-18. Brace dimensions from 1937 Martin OM.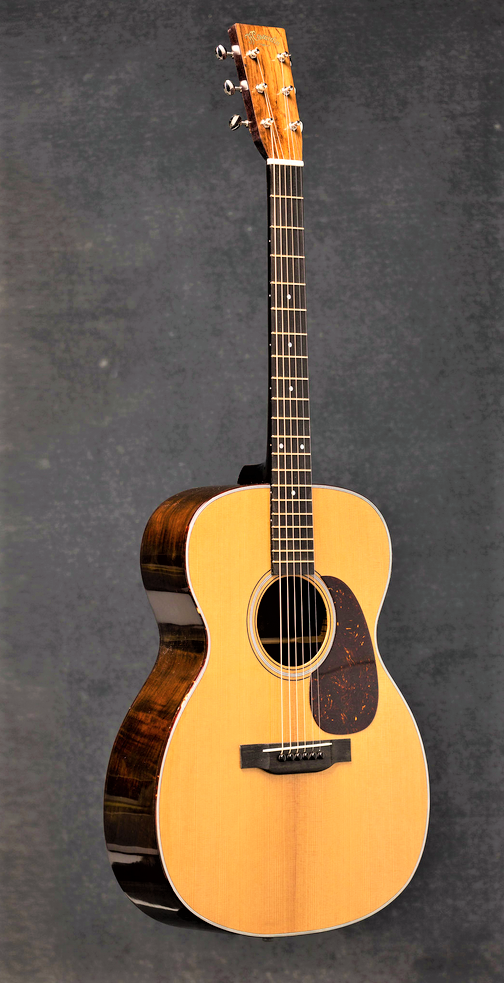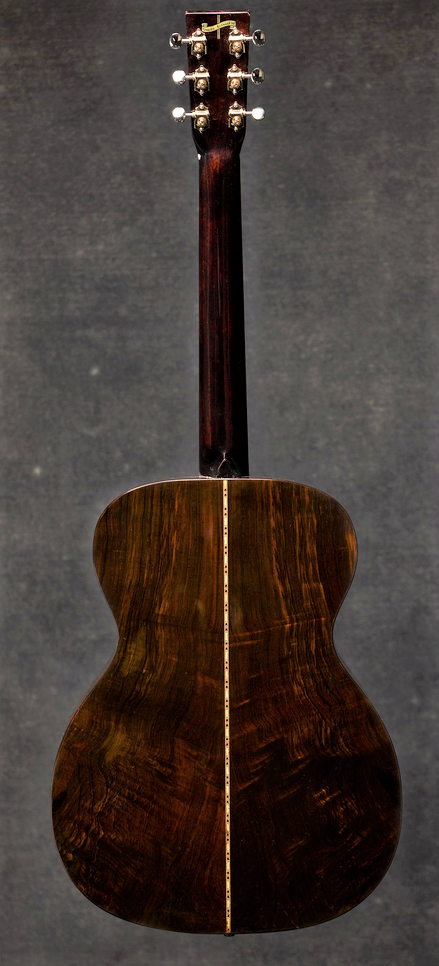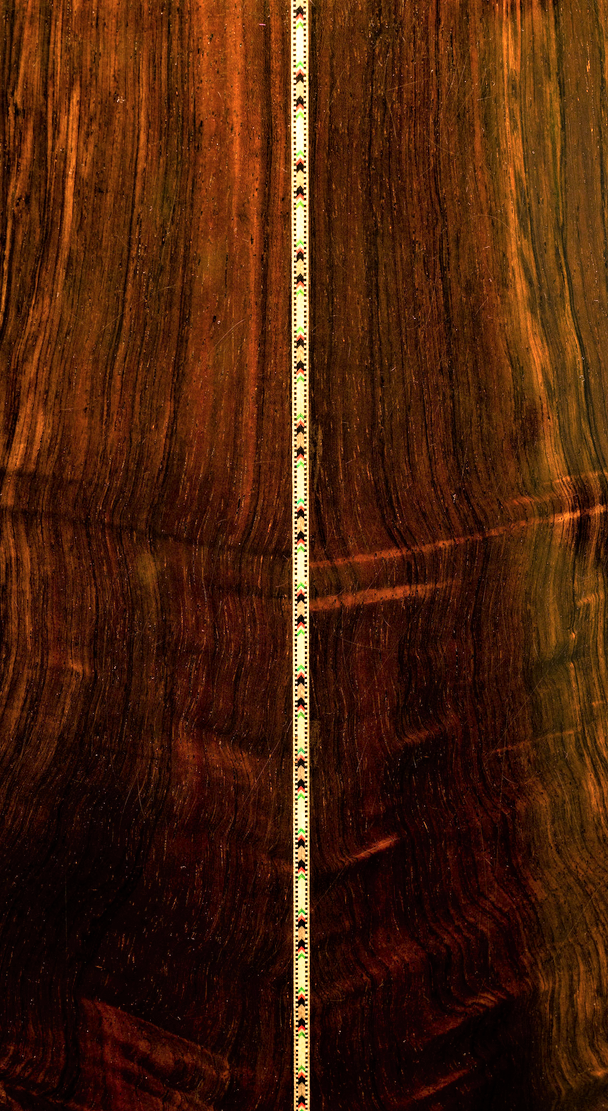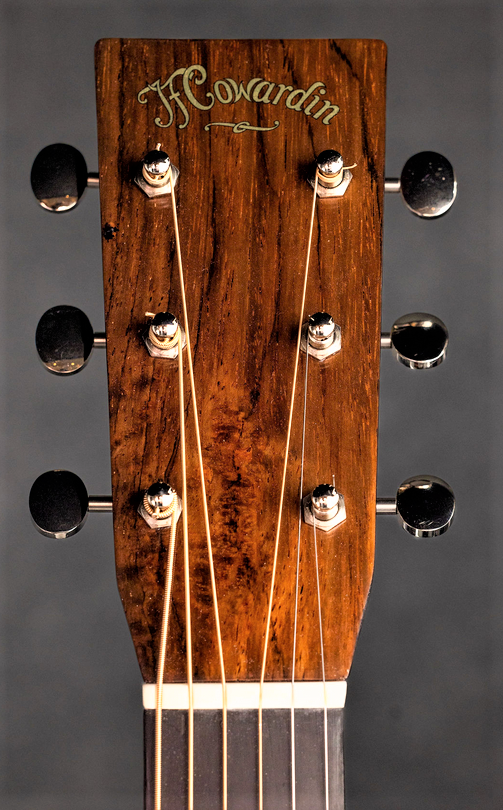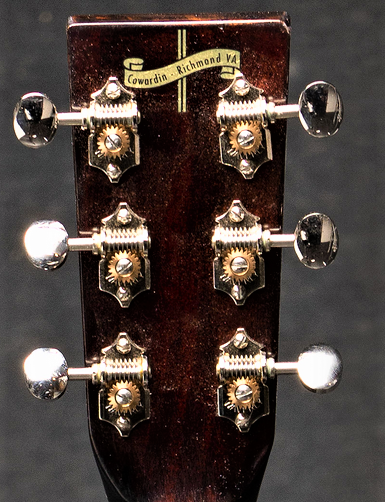 This guitar and is story were featured on the back inside cover of Acoustic Guitar magazine in the May/June 2022 issue.
---
 Guitar patterned after a Yamaha LL16     2022
This guitar is patterned on a Yamaha LL5 Jumbo guitar. This guitar was commissioned by Jim Lord, an accomplished finger-style player in the mold of John Renbourn and Bert Jansch of Pentangle. Jim is a touring musician and composer who has played high-end Yamaha guitars for much of his career and wanted a handmade version of that model. Jim provided one of his guitars for me to use to derive a custom model. I reproduced the shape and dimensions of the body and neck and the result is shown here.
The guitar features a torrefied Red Spruce (Adirondack - Picea Rubens) top and very interesting Cocobolo Rosewood (Dalbergia Retusa) back and sides. Jim specified the rosette, head inlay and tortoise binding, desiring an understated look that lets the wood present the beauty of this instrument. The internal structure of this guitar features Martin pre-war style forward shifted scalloped red spruce bracing and small maple bridgeplate.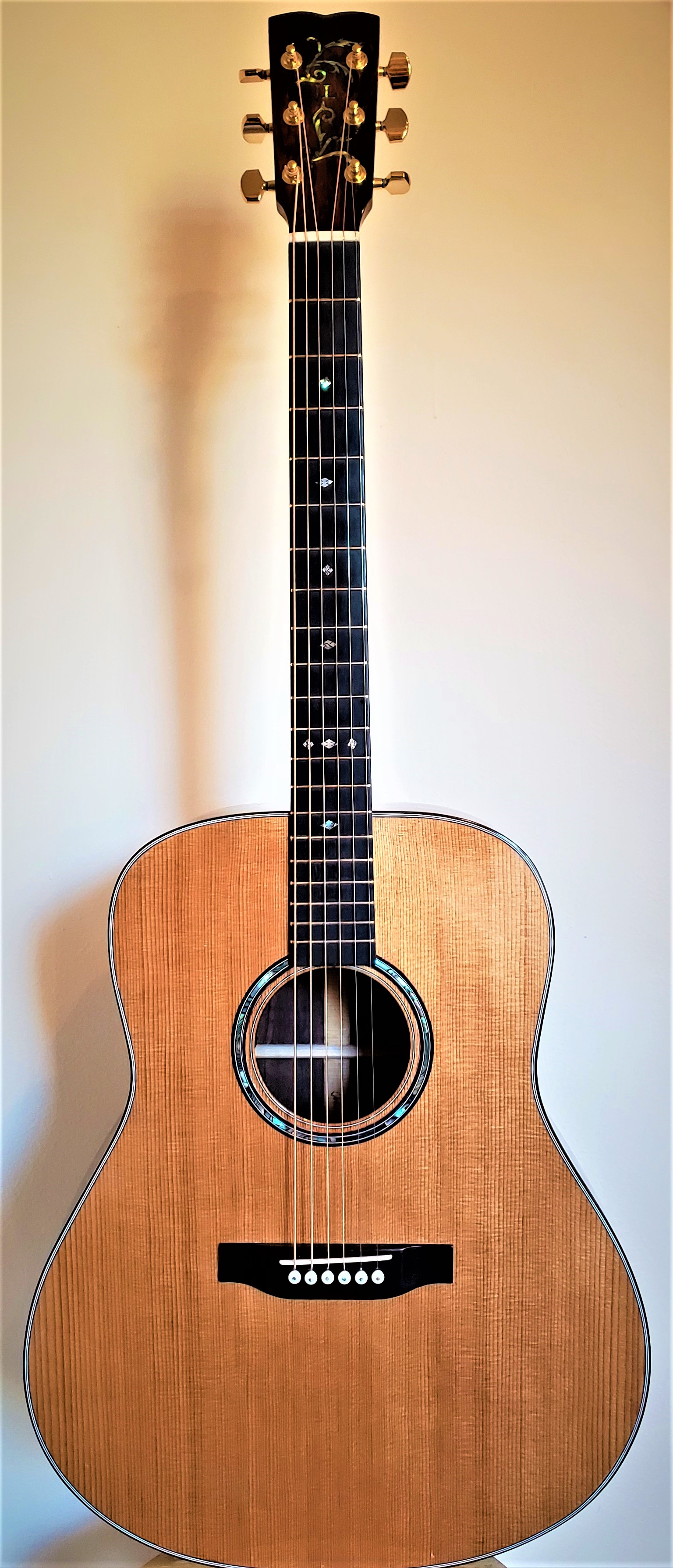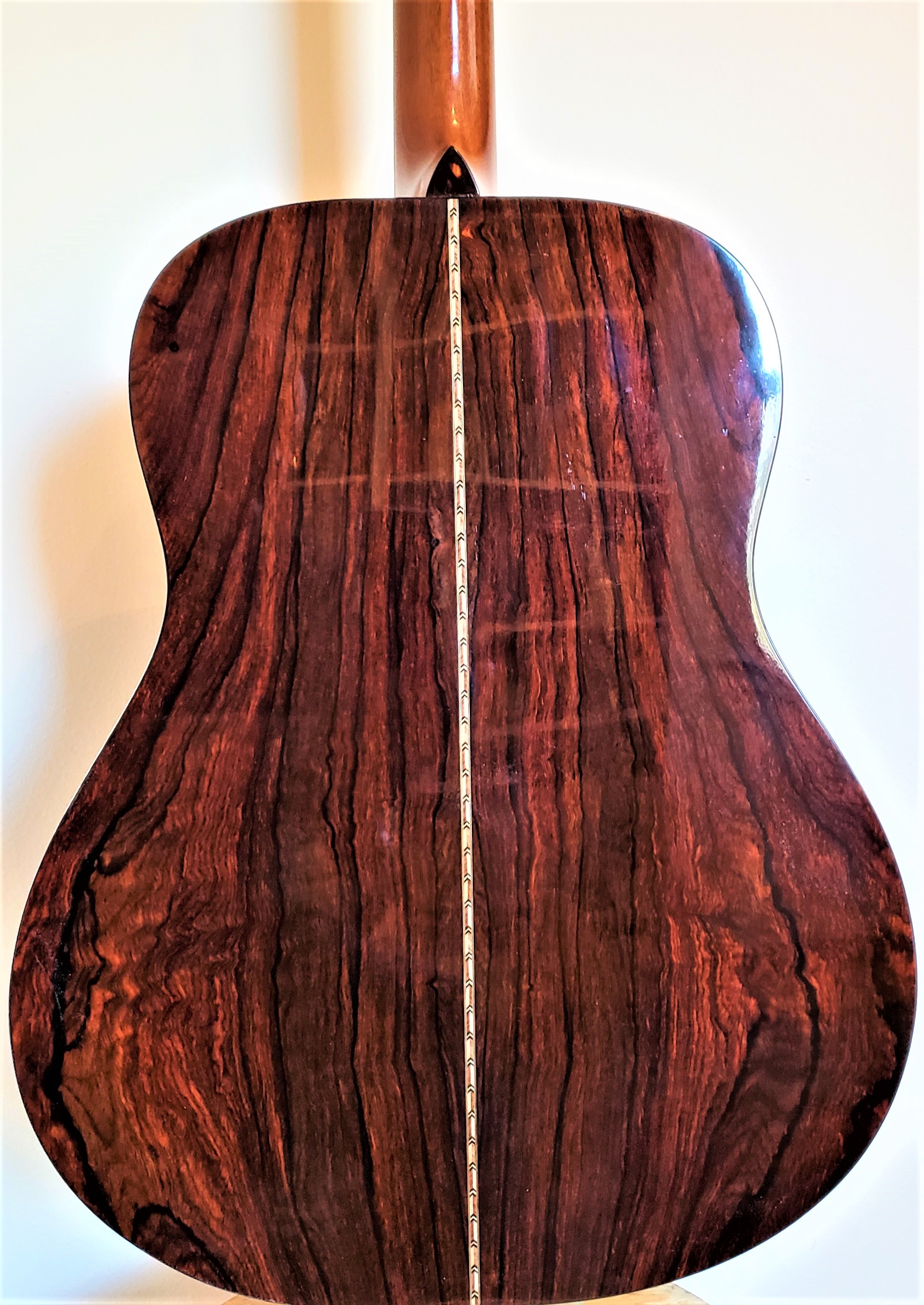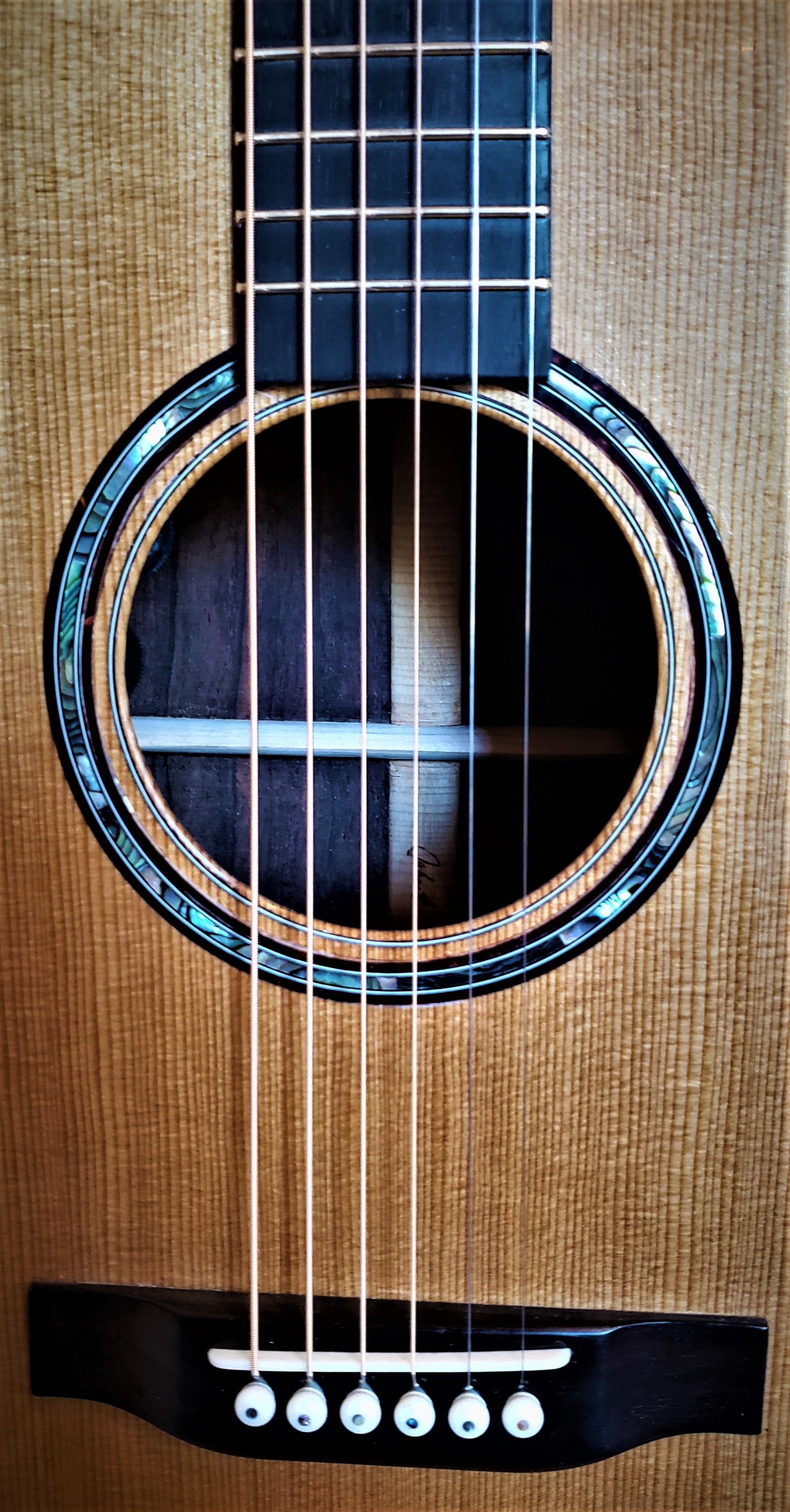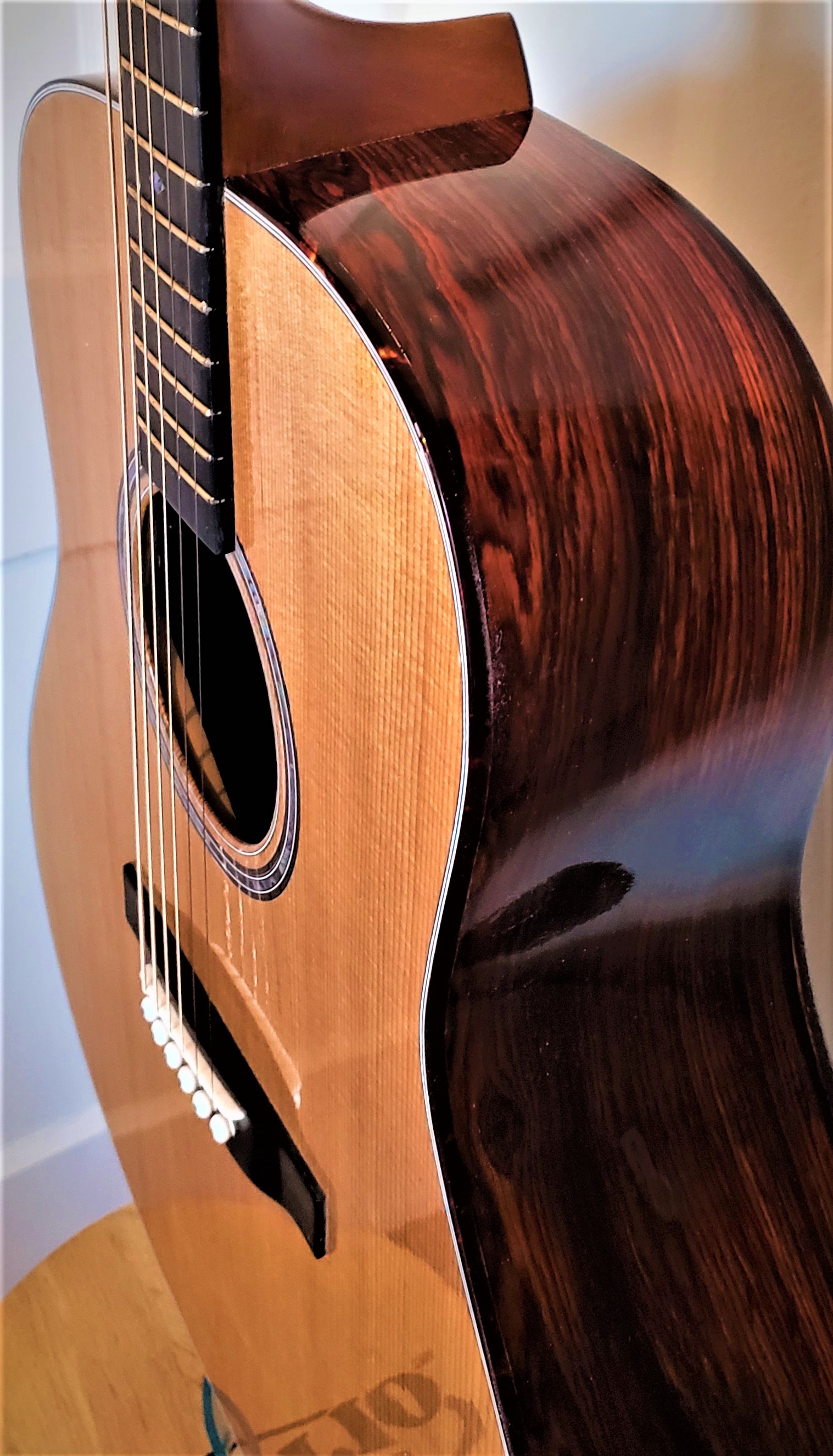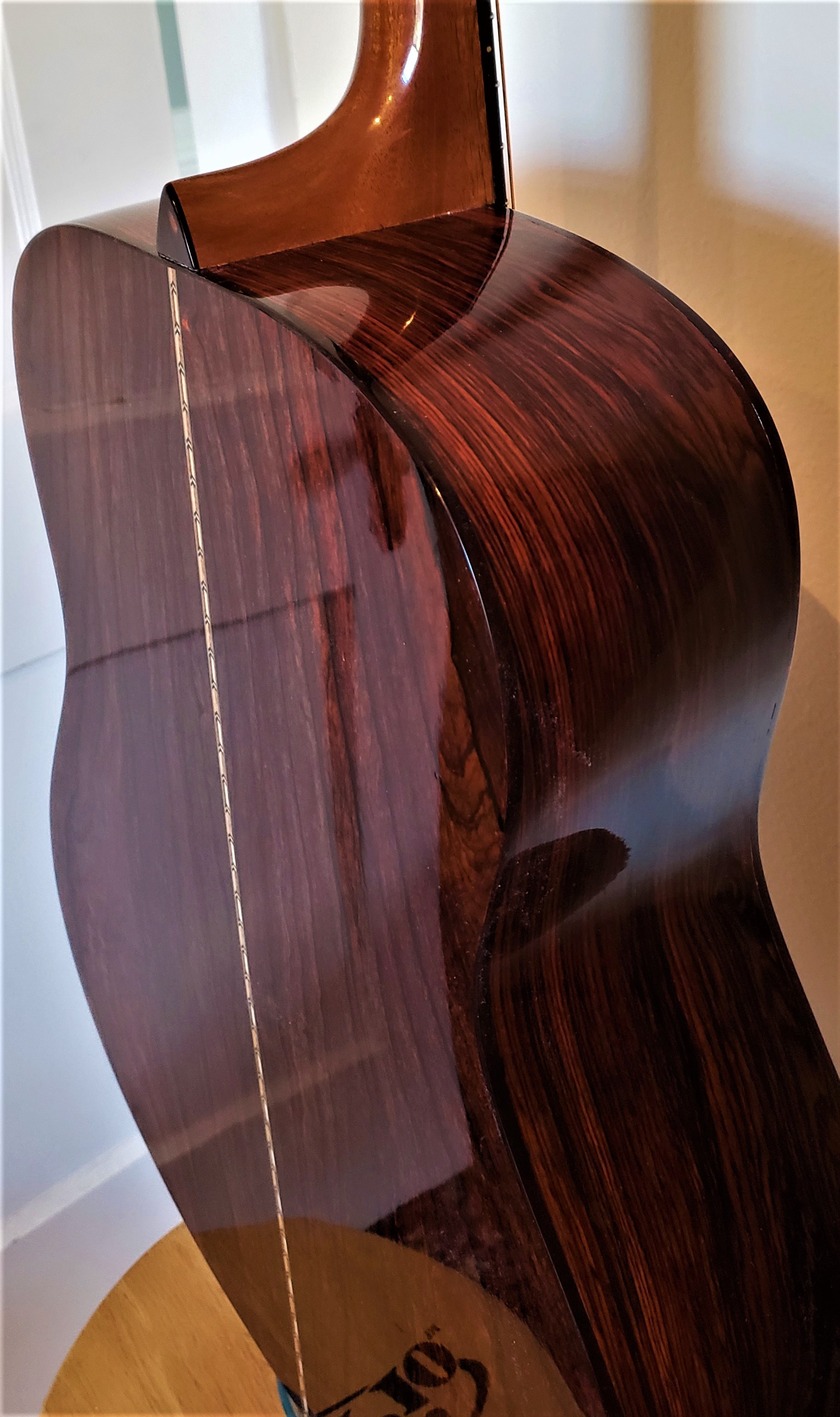 ---
Martin Style Dreadnought guitar. 2021

Cocobolo Rosewood. Carpathian Spruce top with modern shading.
Traditional Martin 45 style torch head inlay with 45 style fretboard inlays.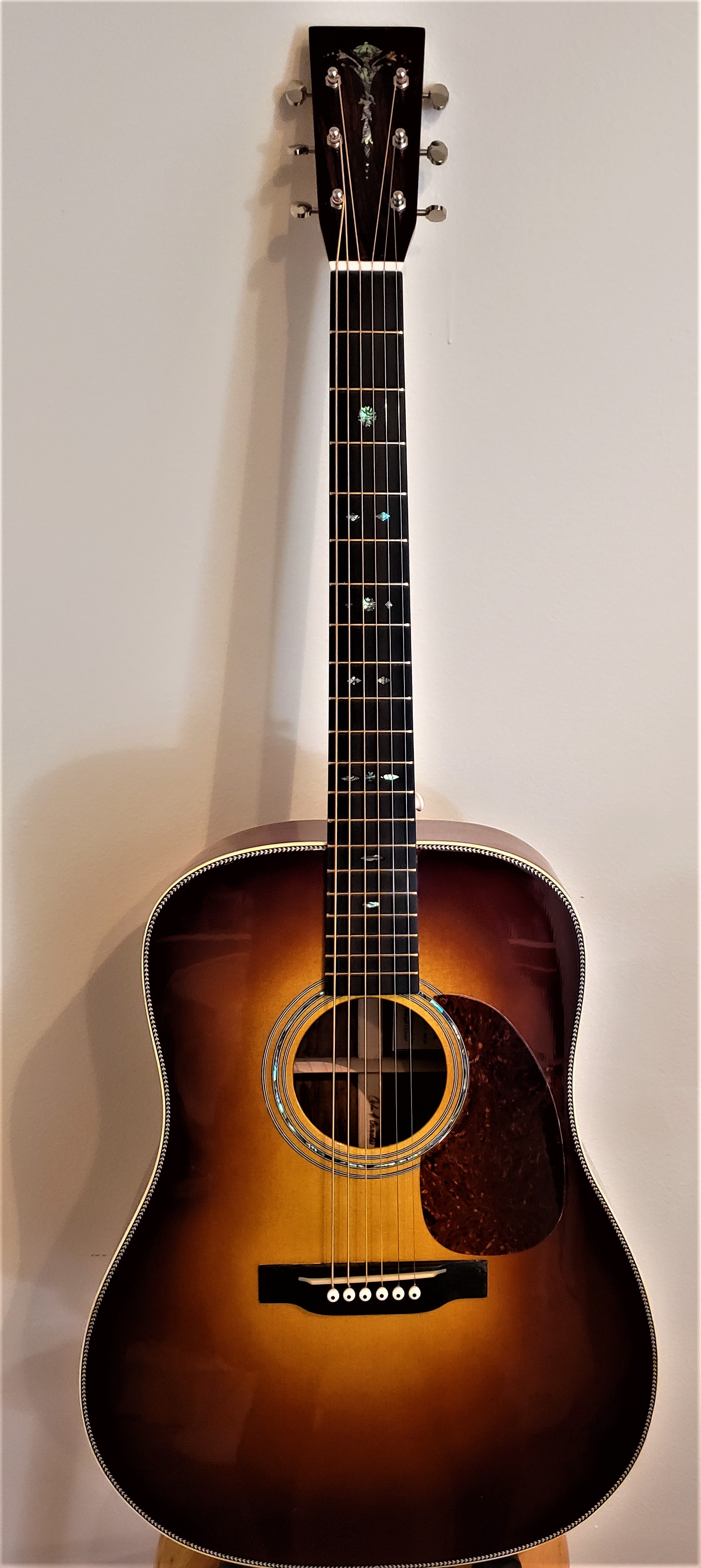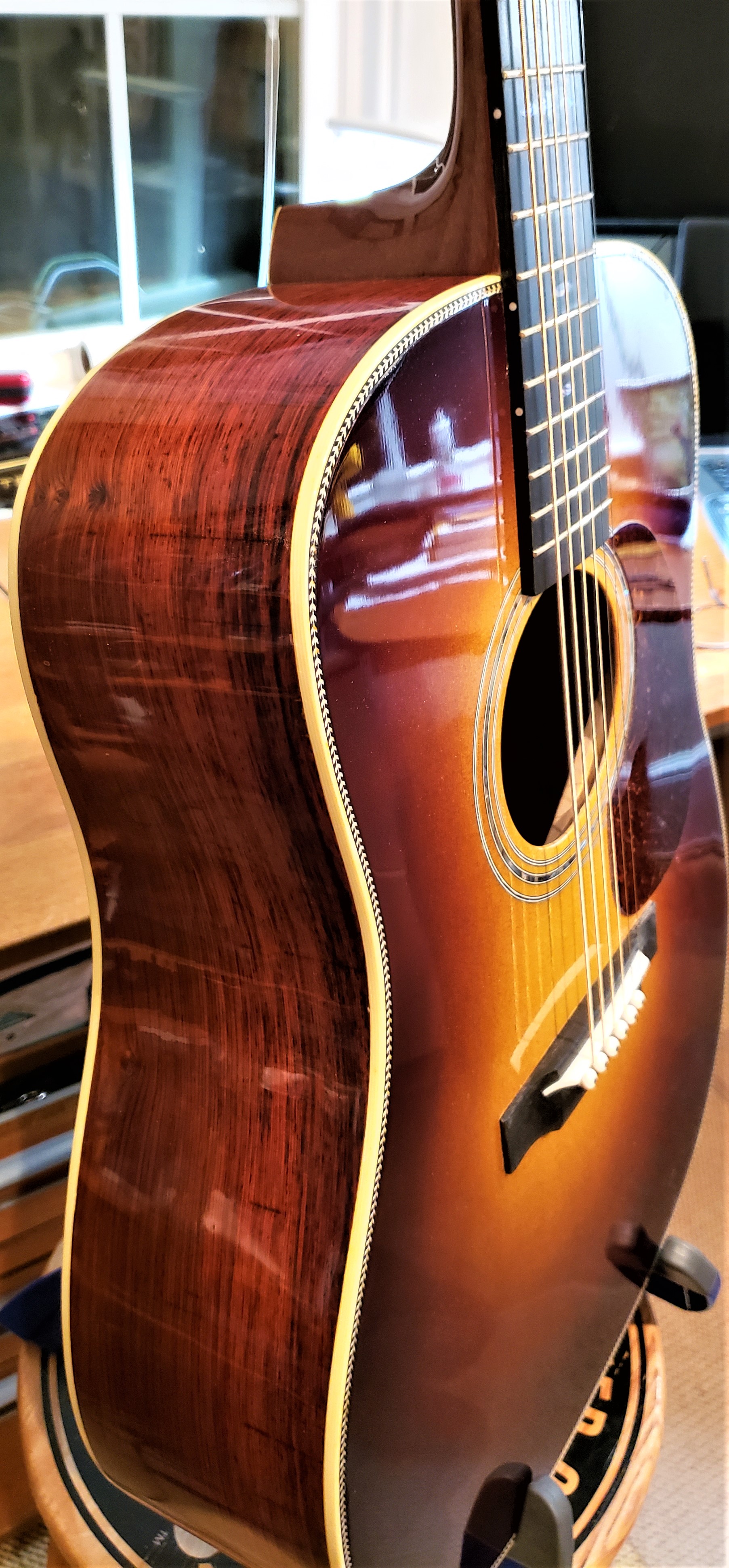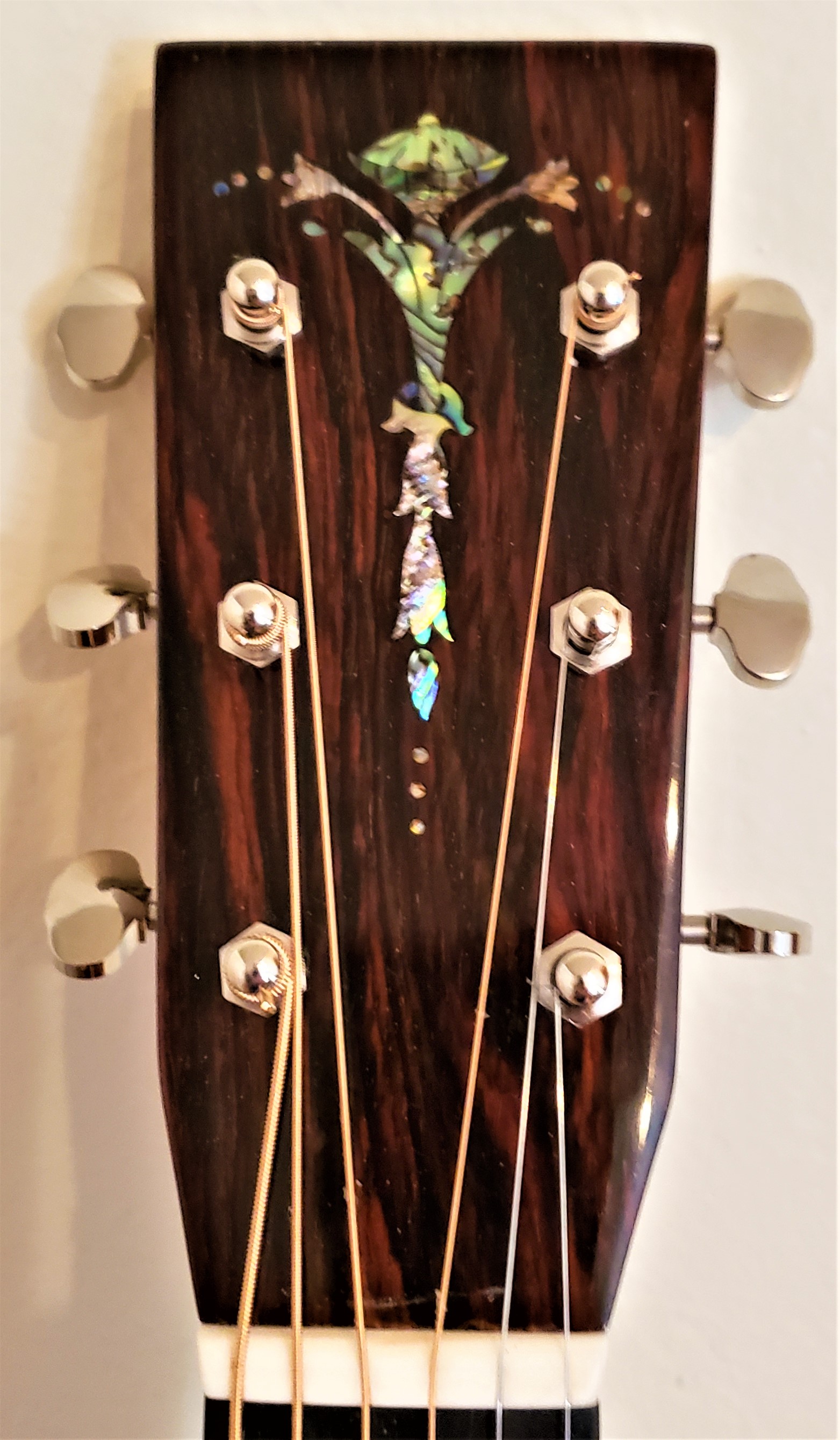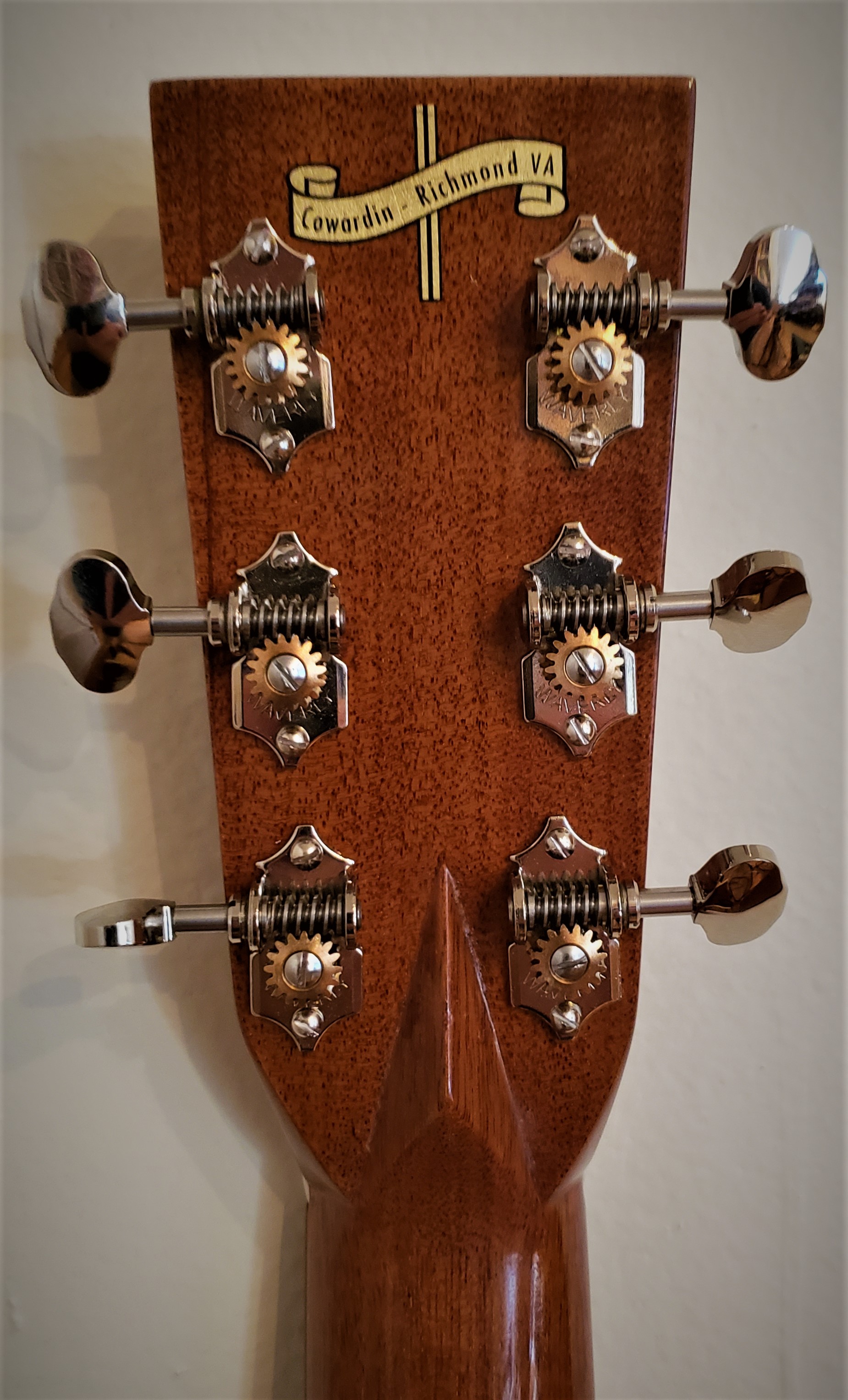 ---
Martin OM-42 Style Guitar.  c. 2021
Cocobolo Rosewood. Torrefied Red Spruce top. Abalone purfling with 42 style fretboard inlays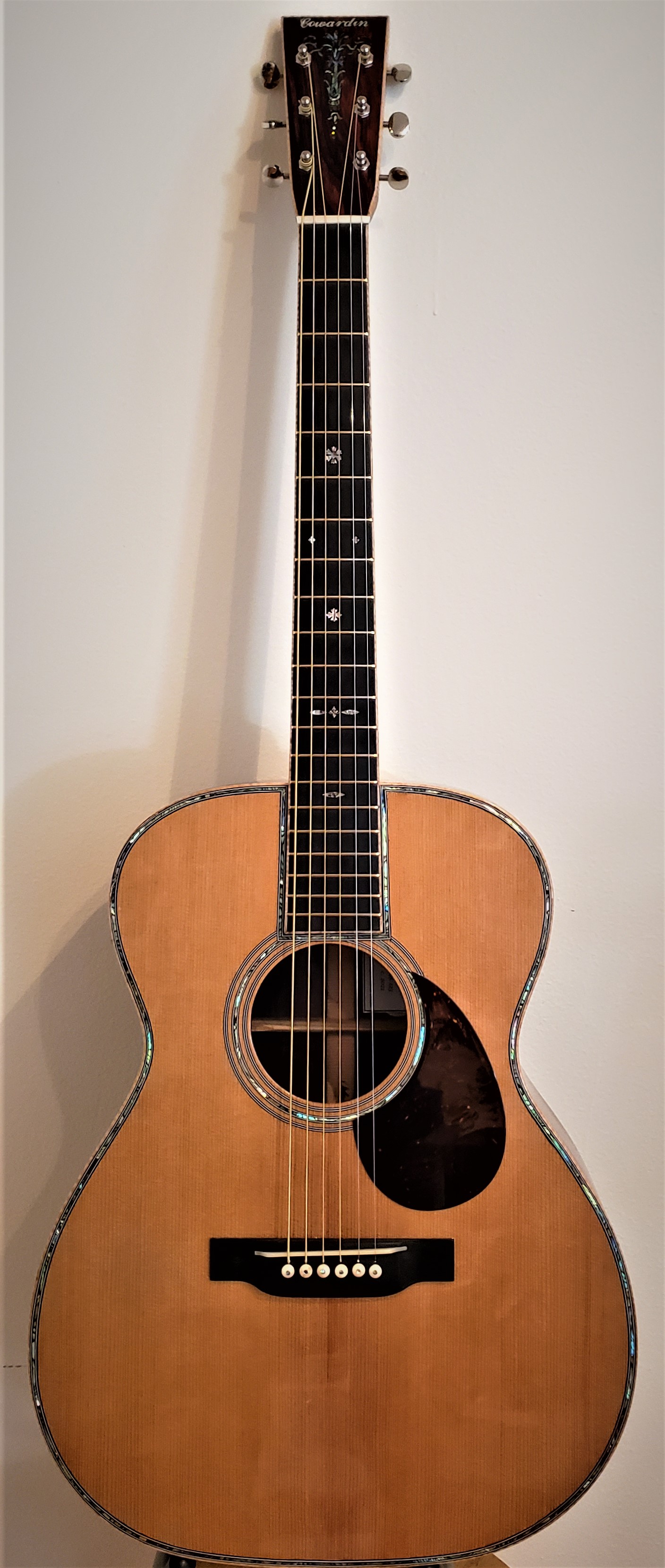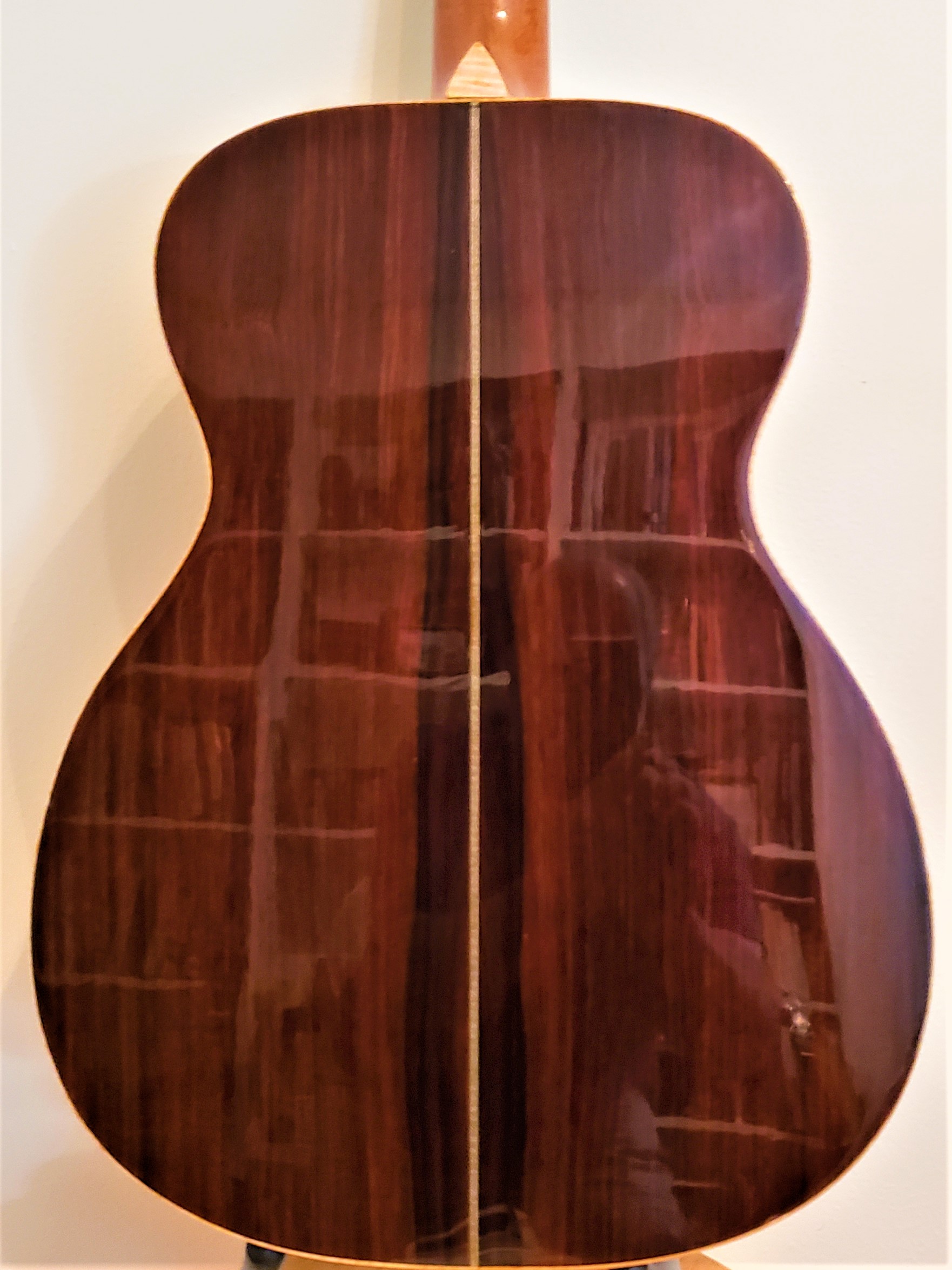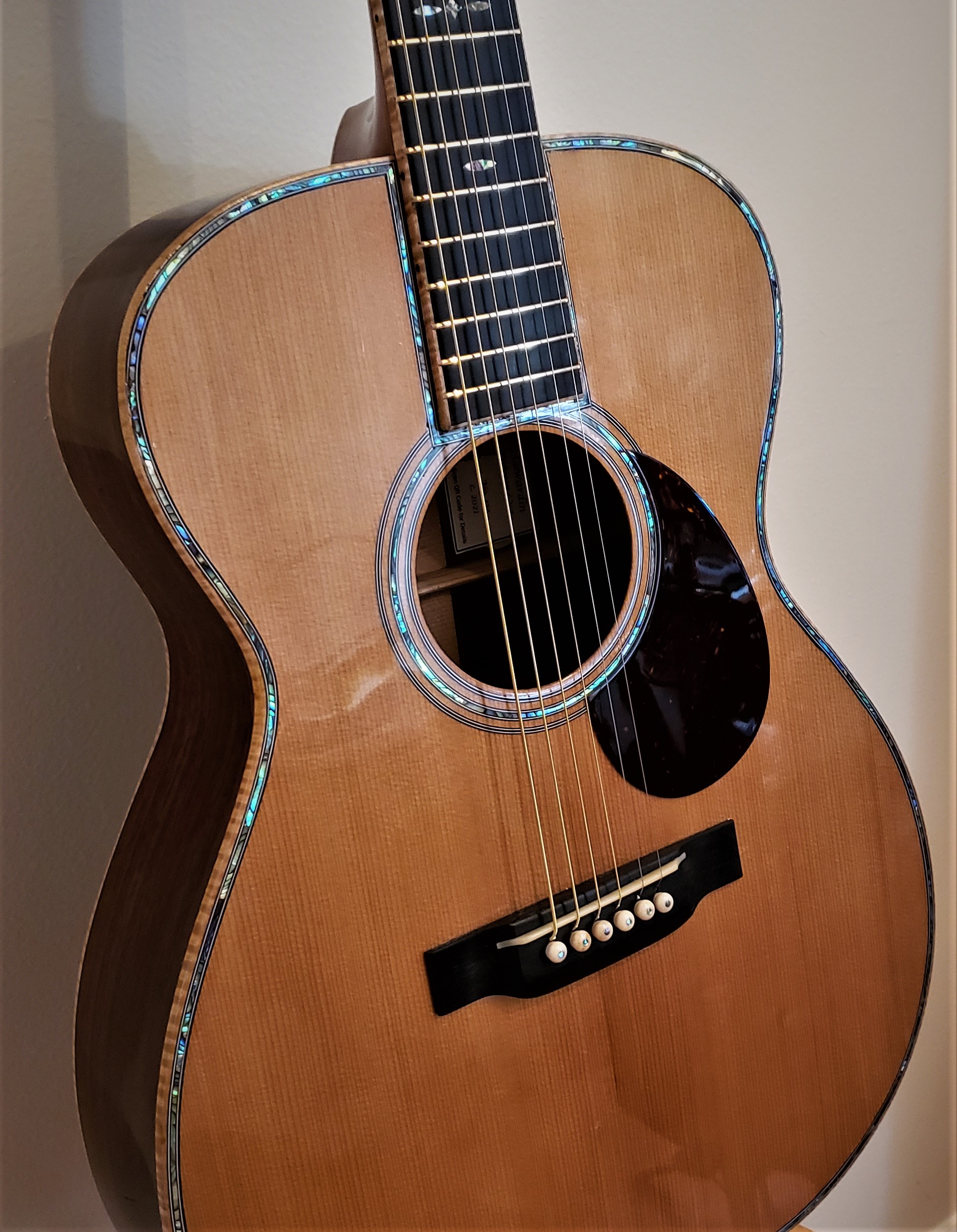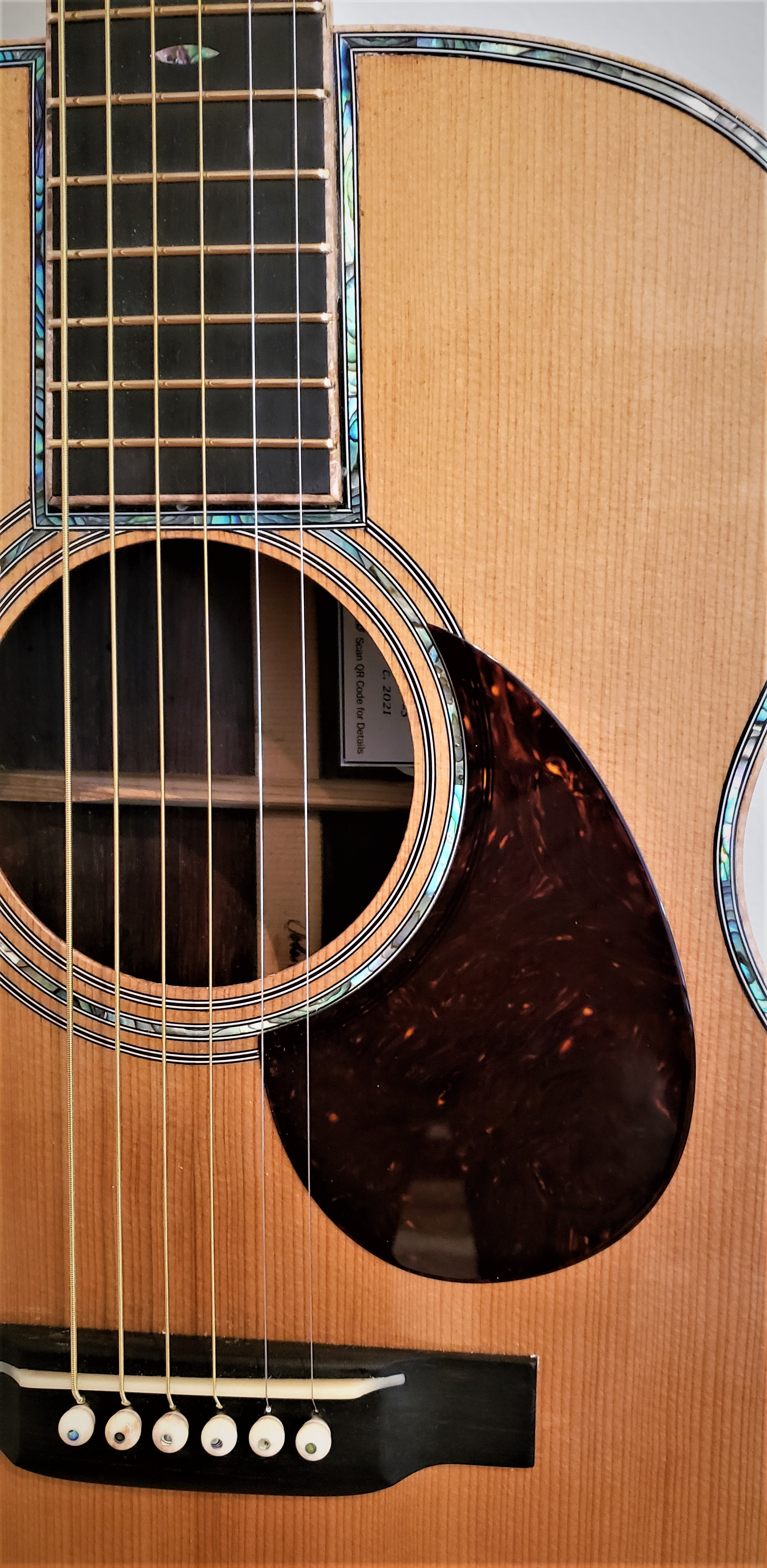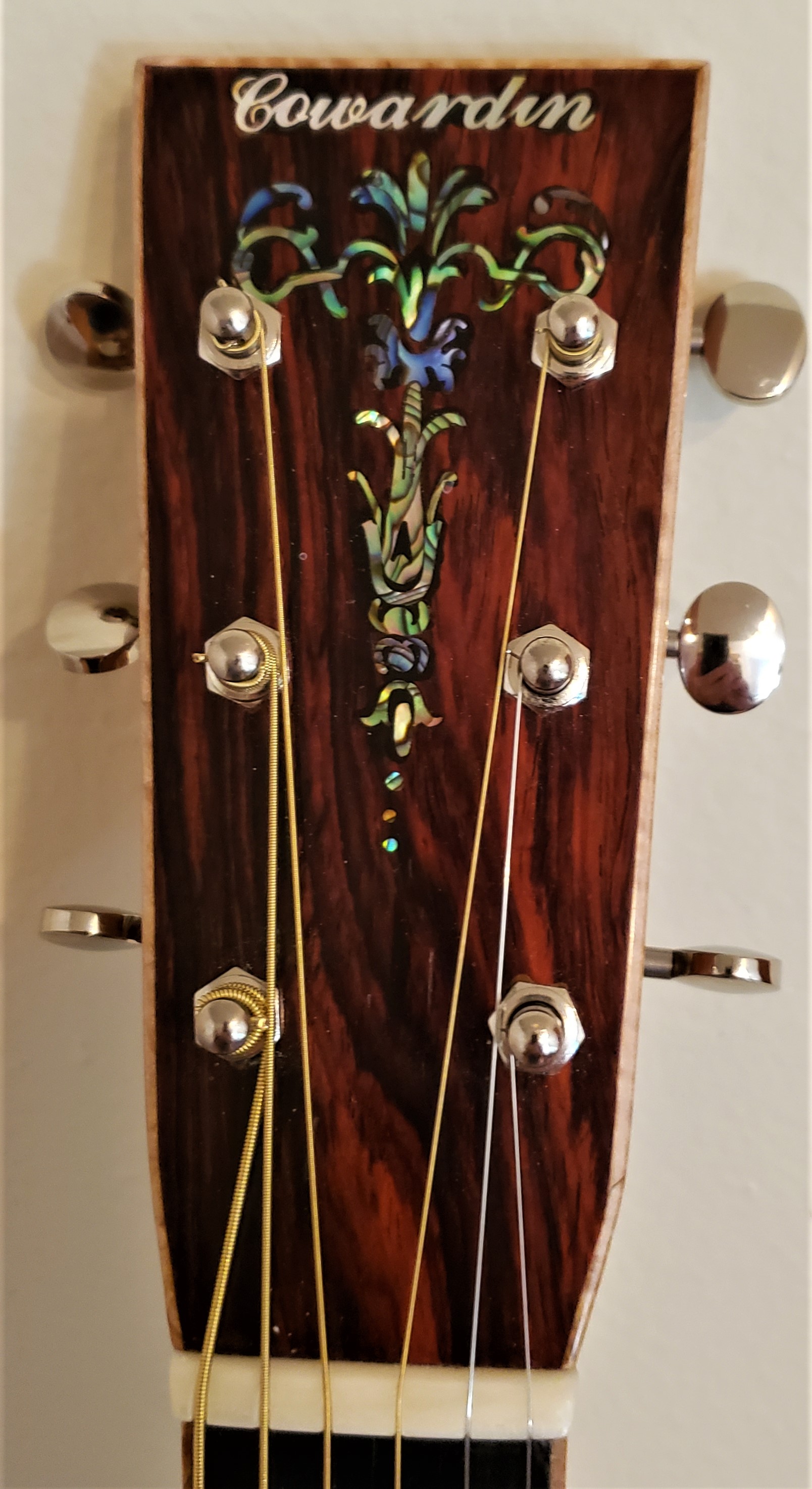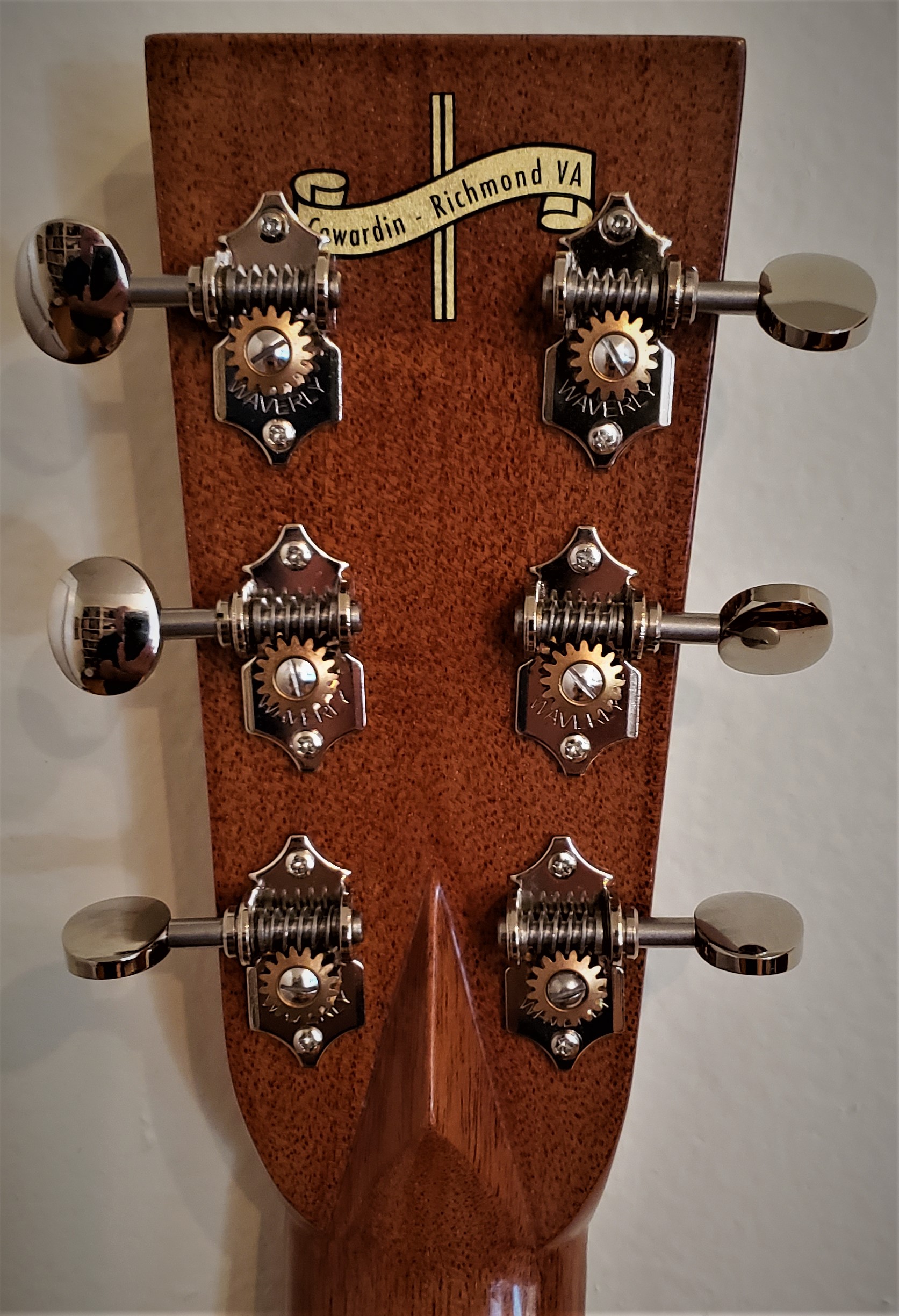 ---
Martin 00 12 fret style guitar. 2018

Red Spruce over Honduran Mahogany. Vintage shaded top. Crotch grain Mahogany back.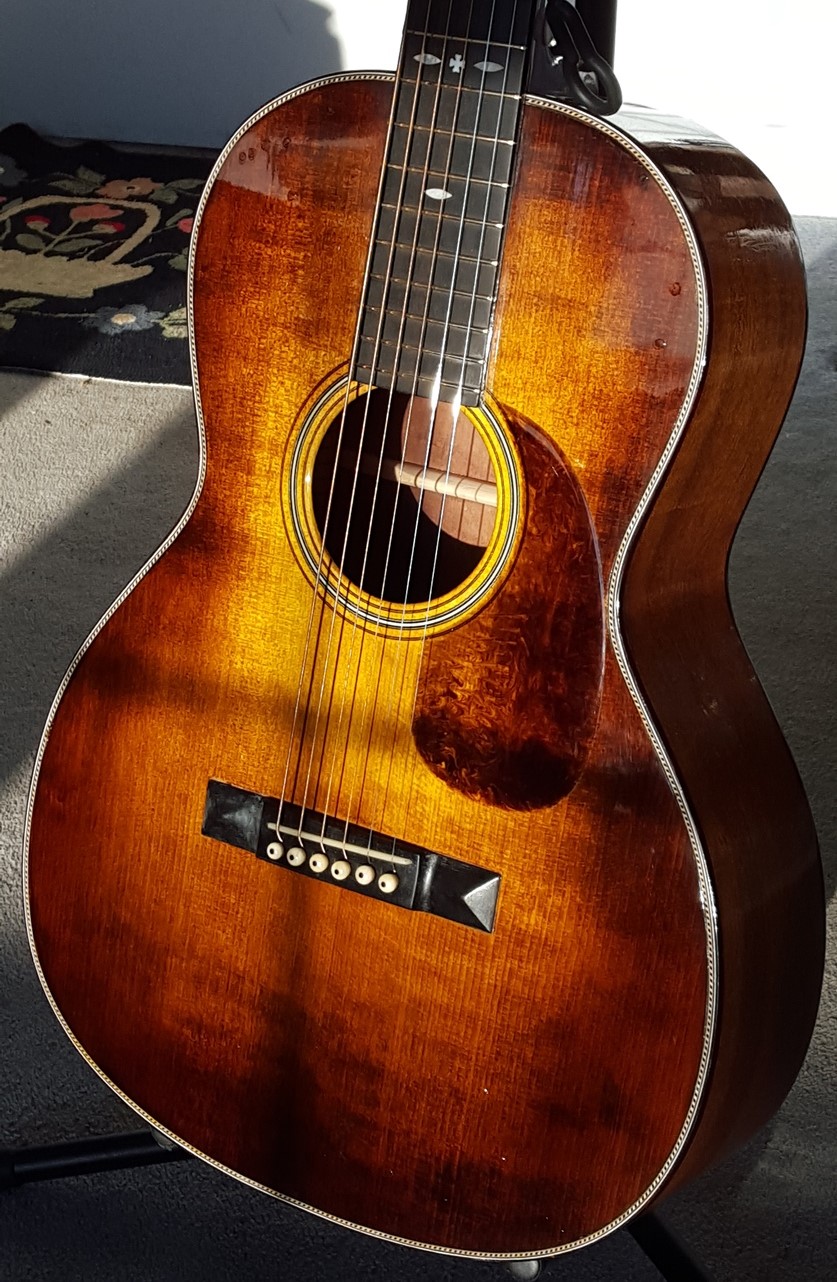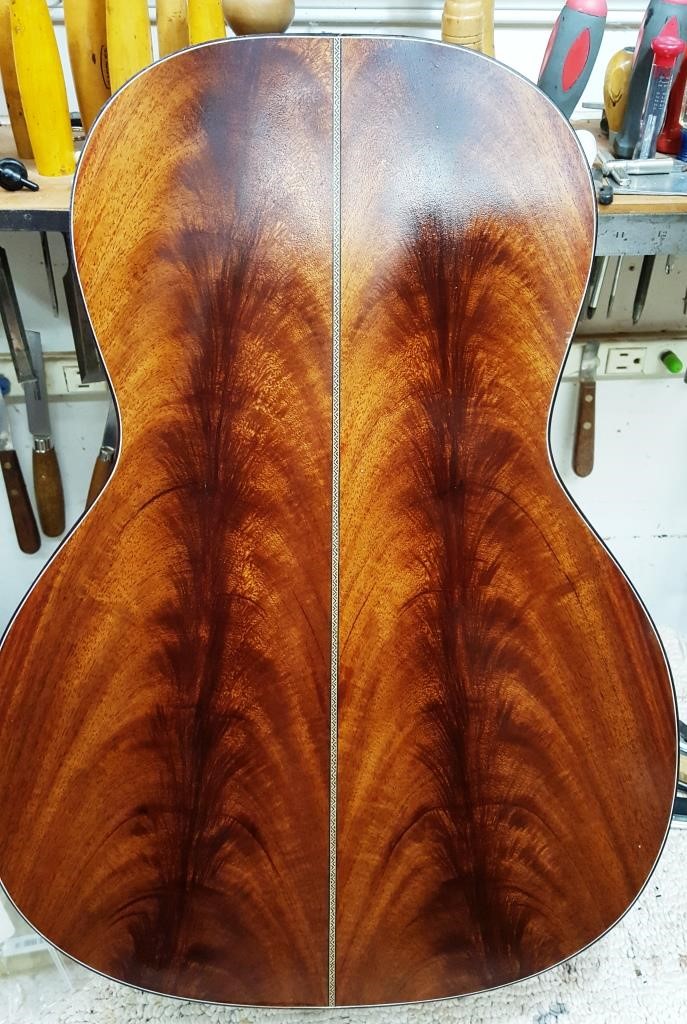 ---
Martin 000-28 12 fret style guitar. c.2018
Brazilian Rosewood back and sides. Torrefied Red Spruce top. Curly maple binding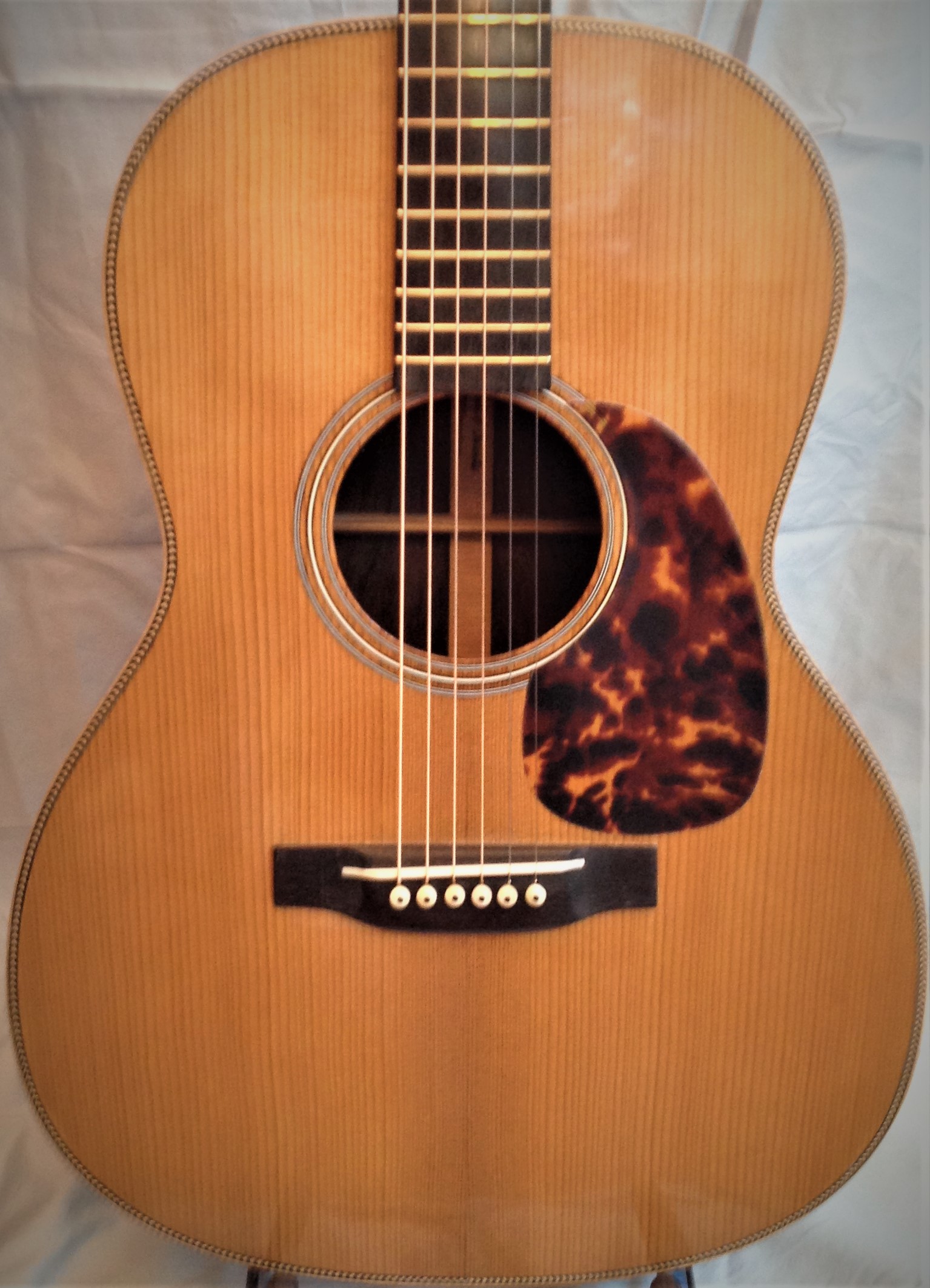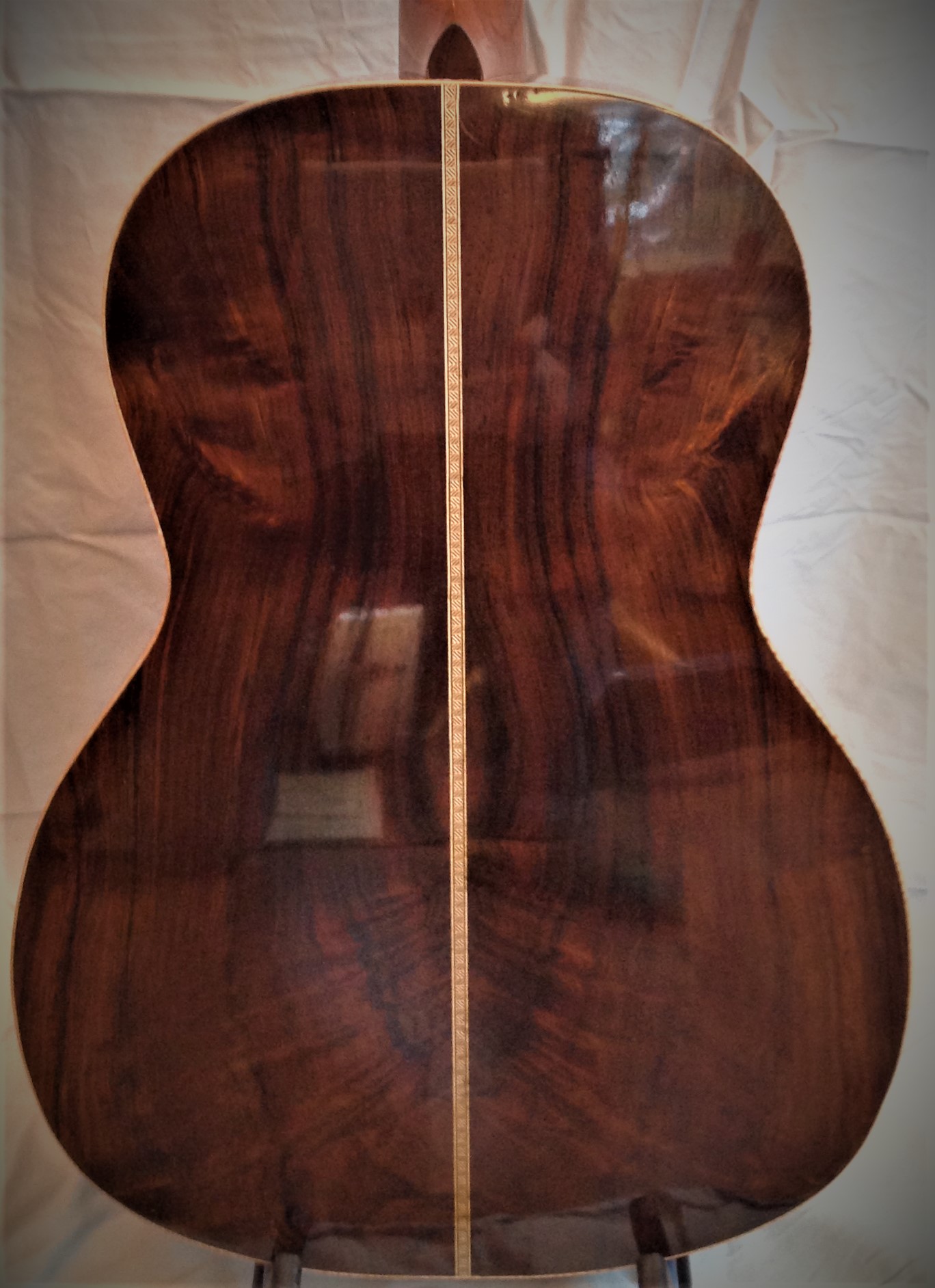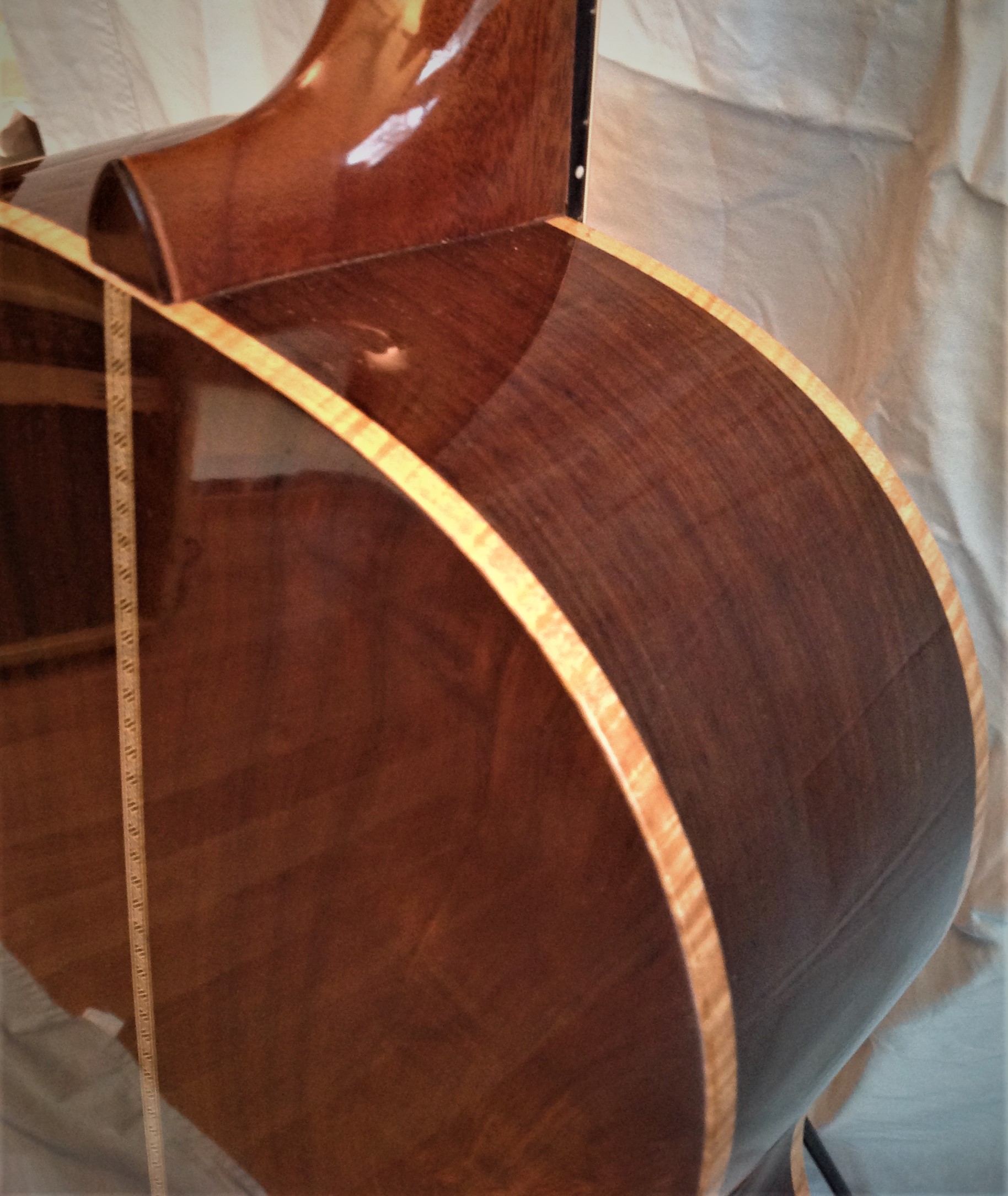 ---
14" Octave mandolin. c.2019
Carved Red Spruce top. Western Bigleaf maple back and sides.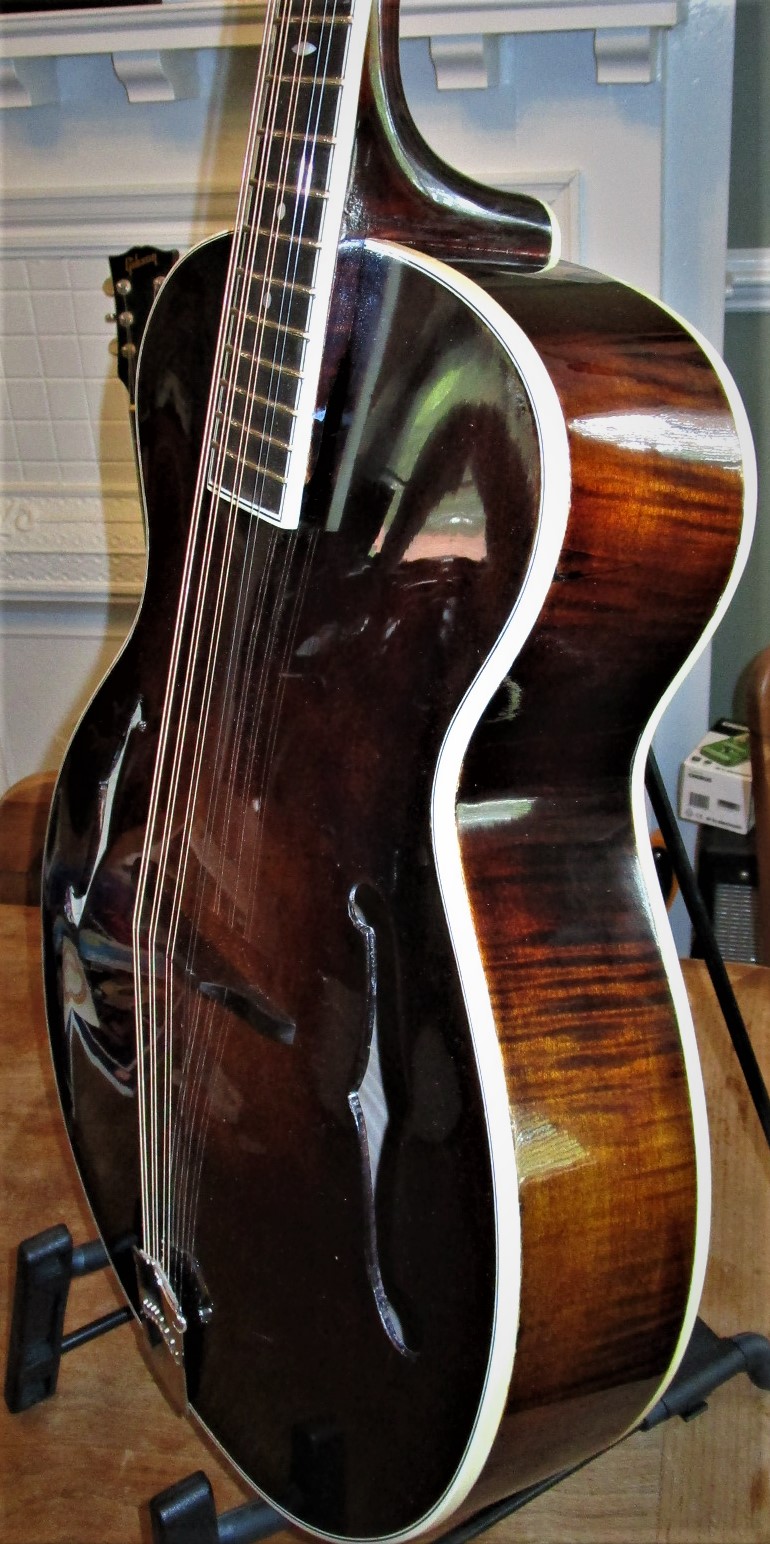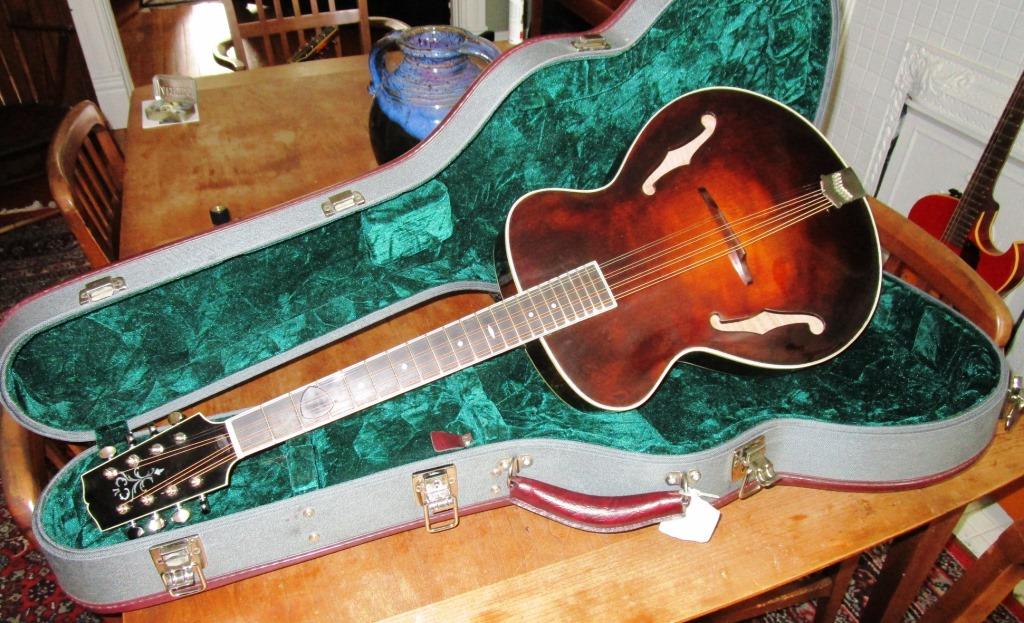 ---
16" Archtop Guitar. Modeled after early Gibson L-5. c. 2020
Red Spruce top, maple back and sides.