Random videos of folks playing my instruments.
Well, they are not mine anymore. They have moved on to their owners, but I still feel somewhat attached. I am happy that their owners enjoy the instruments and make some fine music with them. That's really what its about after all...
The incomparable CGP Tommy Emmanuel playing a 00 12 fret Cowardin guitar in Brazilian Rosewood and old Sitka Spruce.
Thanks to my good friend Tim Timberlake for putting this guitar in Tommy's hands and taking the video. And thanks to my good friend John W. Ward who owns this guitar.
Here is a carved top (Red Spruce) and back (Big Leaf Maple) Octave Mandolin played by Barry Lawson and Kent Ippolito. Kent is playing a wonderful Octave mandolin made by Michael Heiden. Barry (right) is playing the Cowardin.
I modeled my octave after Heiden's, as his are some of the best you'll find anywhere. (www.heideninstruments.ca)

Here are some photos of the octave mandolin in its Ameritage custom case, and the back showing the beautiful curly maple.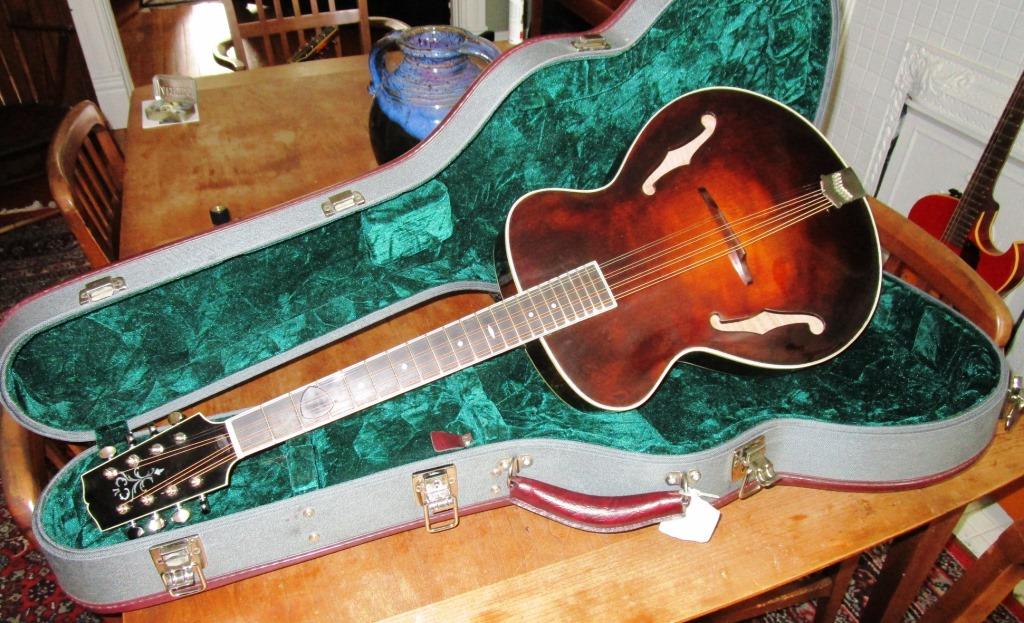 Denny Foreman playing his Cowardin 00 12 fret in Mahogany and Torrefied Red spruce. Here Denny plays two great old standards using more chords than I can name.
Some photos (below) of Denny's guitar. The binding is snakewood as are the bridge pins, end pin, and tuner buttons. Waverly tuners, of course.
Spectacular crotch grain Mahogany for the back. Herringbone purfling around the top, which is shaded in the old style of early Gibson instruments. The color is applied to the raw wood, rather than being in the nitro lacquer finish coats as mos shading has been done since the 1930s.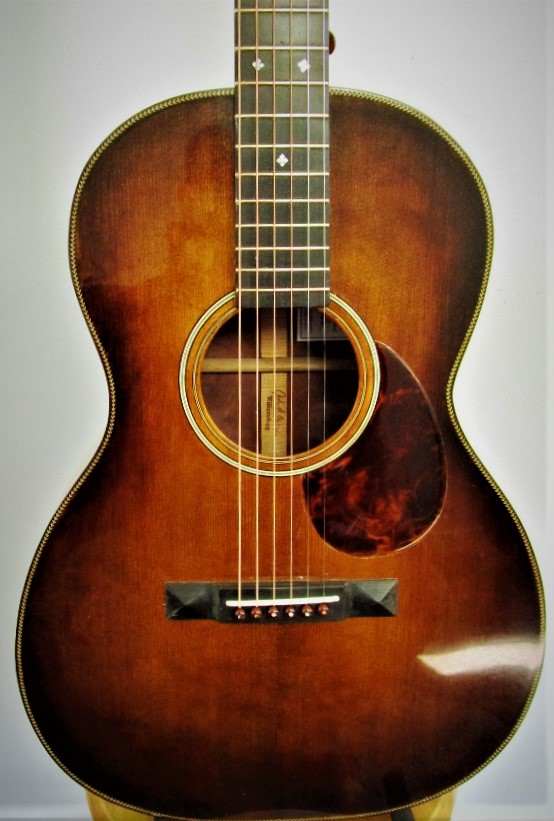 Jim Lord playing an original composition on his Yamaha Jumbo inspired guitar in Cocobolo and Torrefied Red Spruce. Jim is a touring musician and composer who wanted a guitar that felt like his trusty Yamaha LL16. I reproduced the body shape and neck dimensions, but internally the guitar built to pre-war specs.I really like how Jim makes the guitar "moan" at 3:10 in this video. A nice touch.
Here are some photos of the guitar as it was being built.
This is the bracing pattern before carving the braces and voicing the top. Braces are not yet scalloped or trimmed to final size.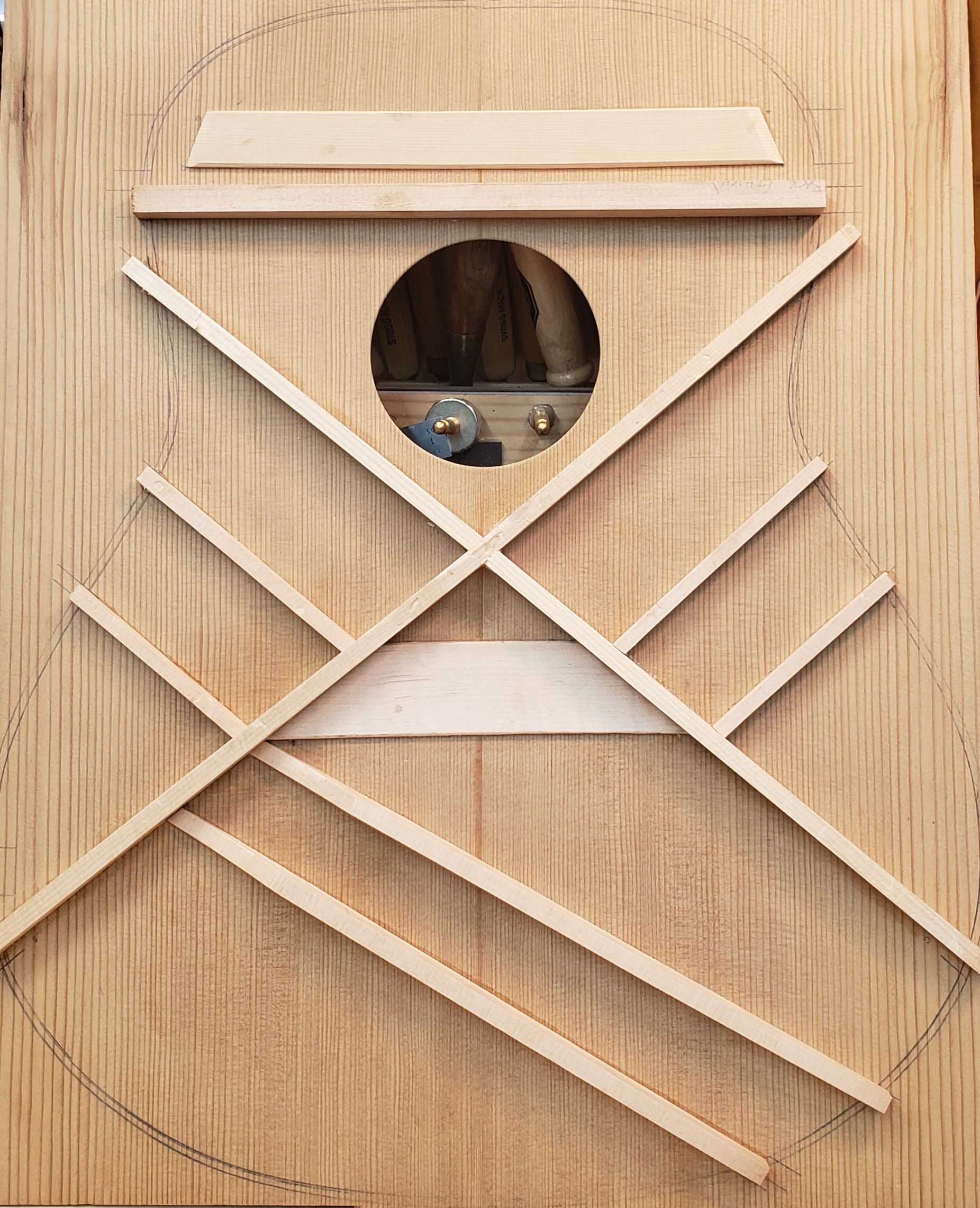 The finished top. Beautiful vintage shading from the torrefaction process.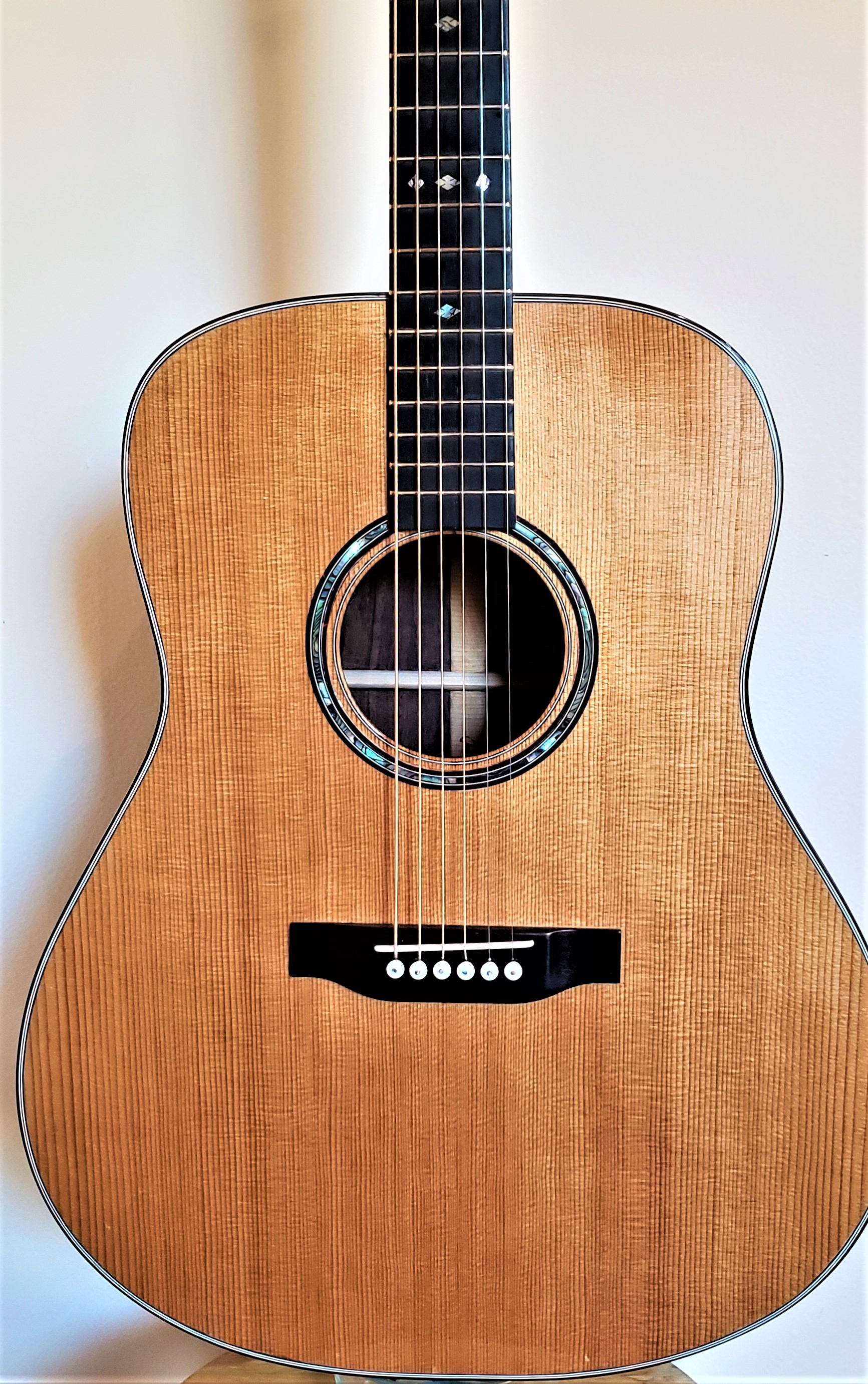 This was some highly-figured and beautiful Cocobolo Rosewood. This photo shows the unfinished back.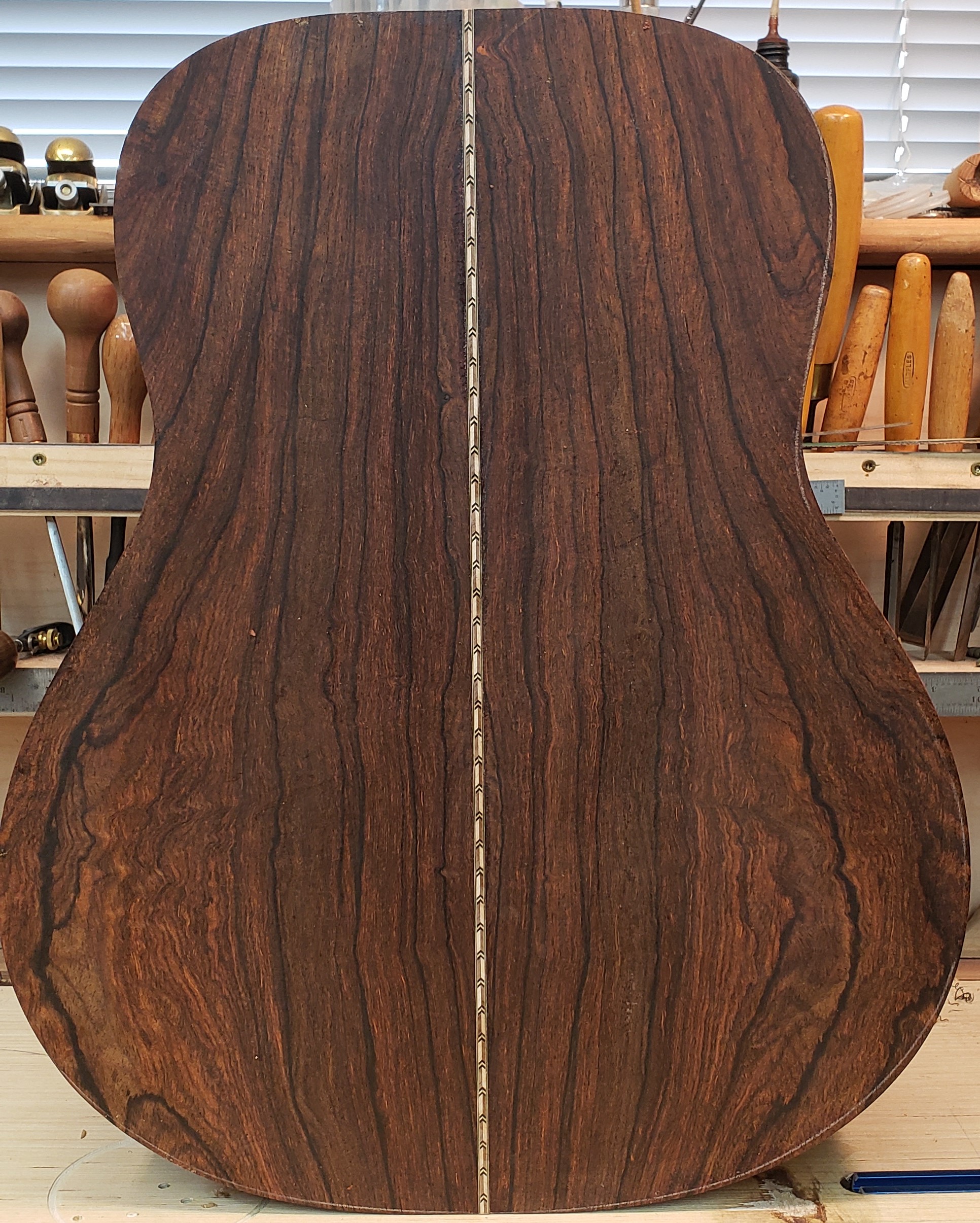 The back and sides under finish.